Alteia R2023.19_ENG
Your Sites
Labels on vector layers
Ease the interpretation of the results by visualizing the attributes directly on the layer, for example the Asset IDs, Analytic results or any asset property.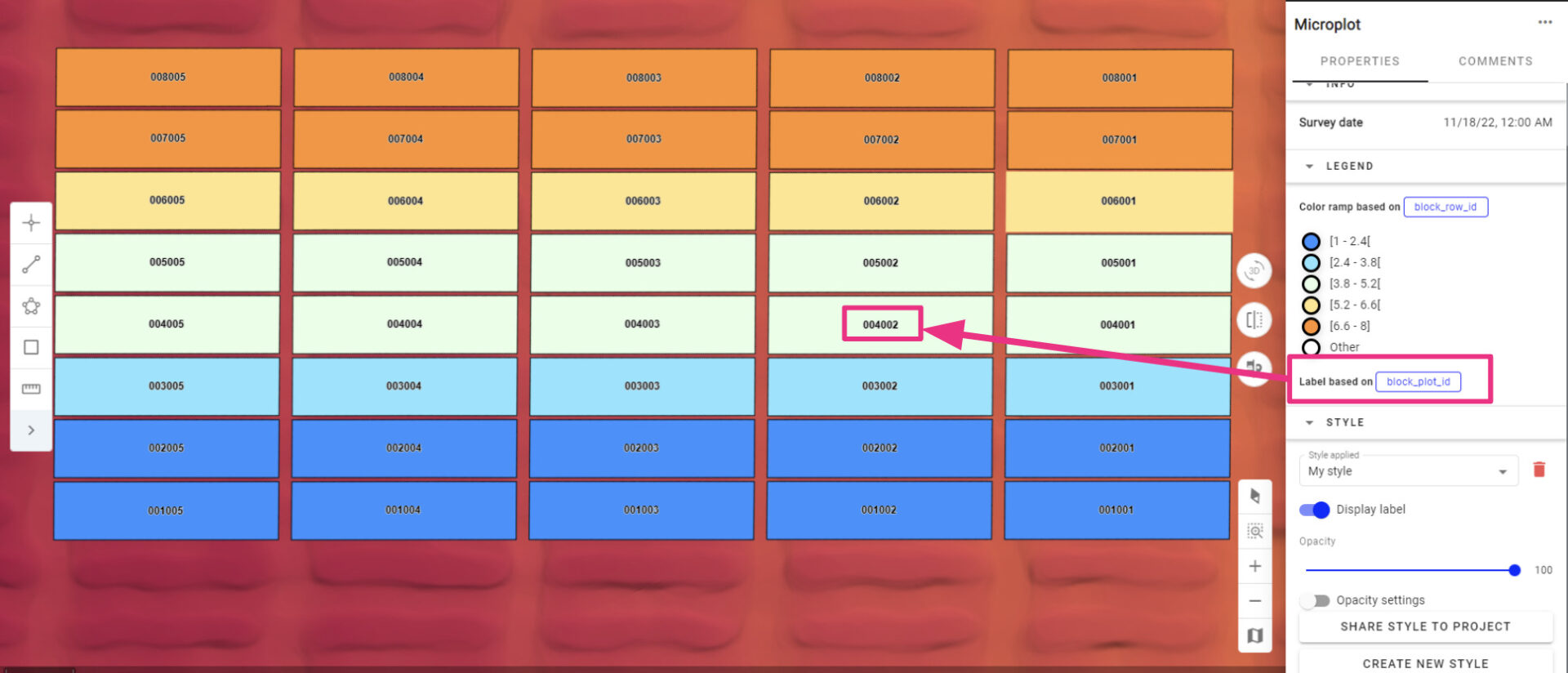 Your Sites
Create vector layer
Allow users to easily design new vector layer with corresponding features (line, point, polygon) to be used as inputs of analytics, for visualization purposes, or to generate annotations for deep learning model training.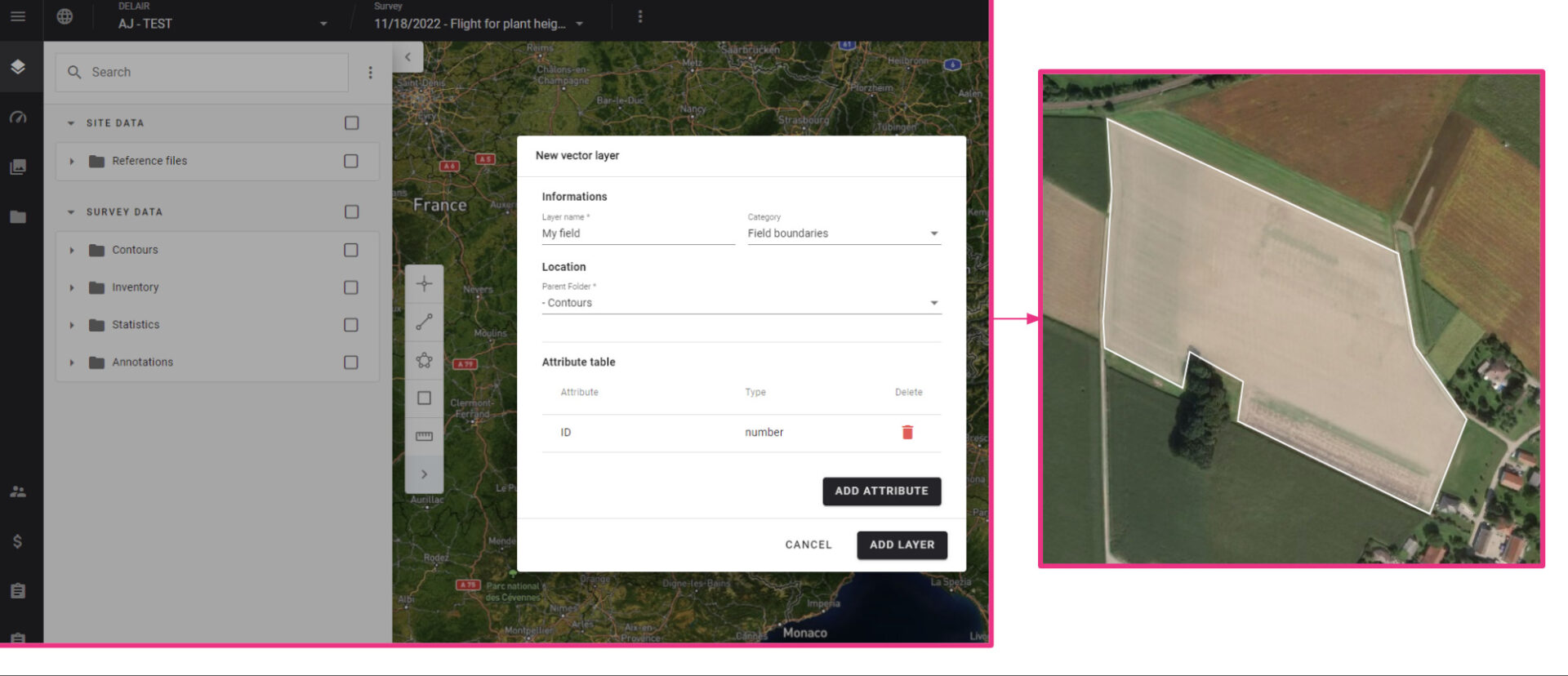 Your Sites
Photogrammetry process metrics
Display of processing time estimations to better manage photogrammetry operations.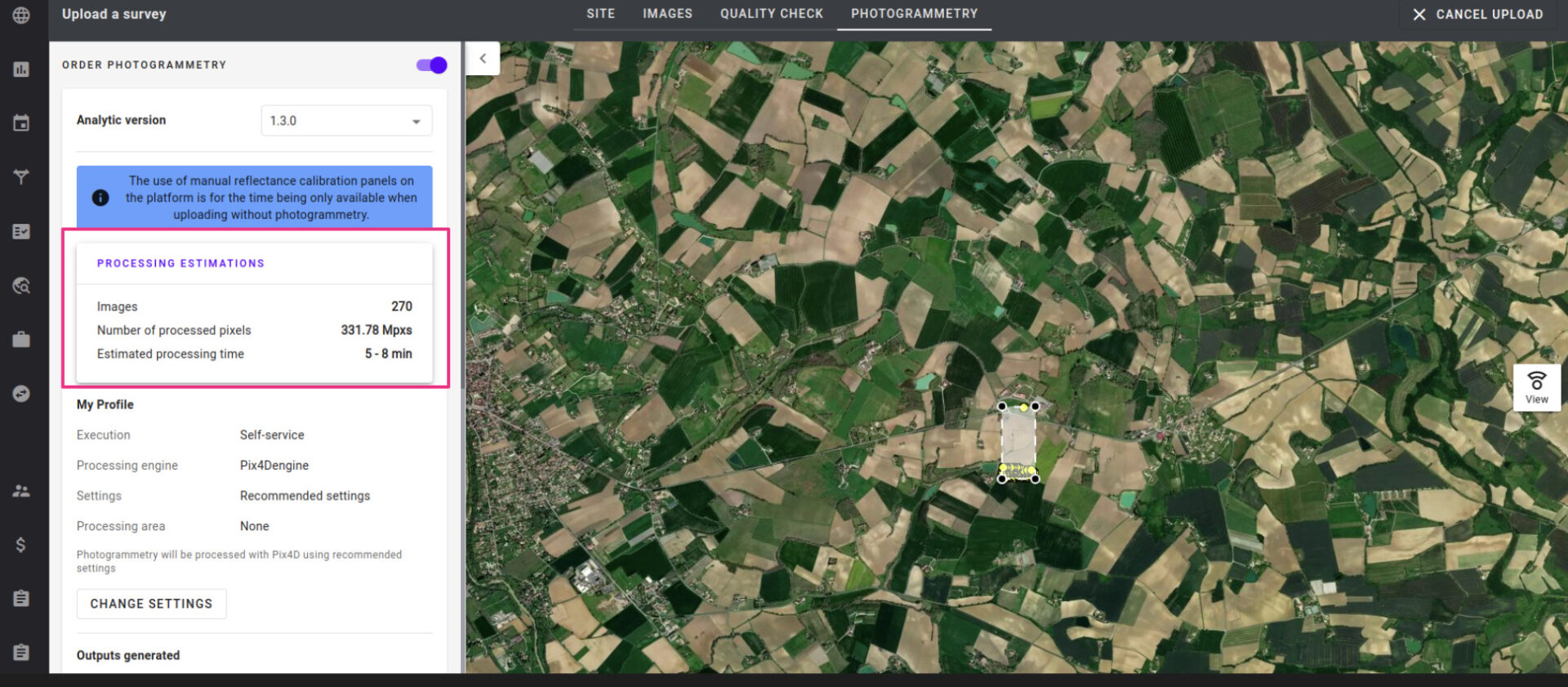 Your Sites
Heights measurements - 3D View
A new type of measurement enables improved data exploration in complex scenarios. True vertical measurements are possible even with no project data above the measurement starting point.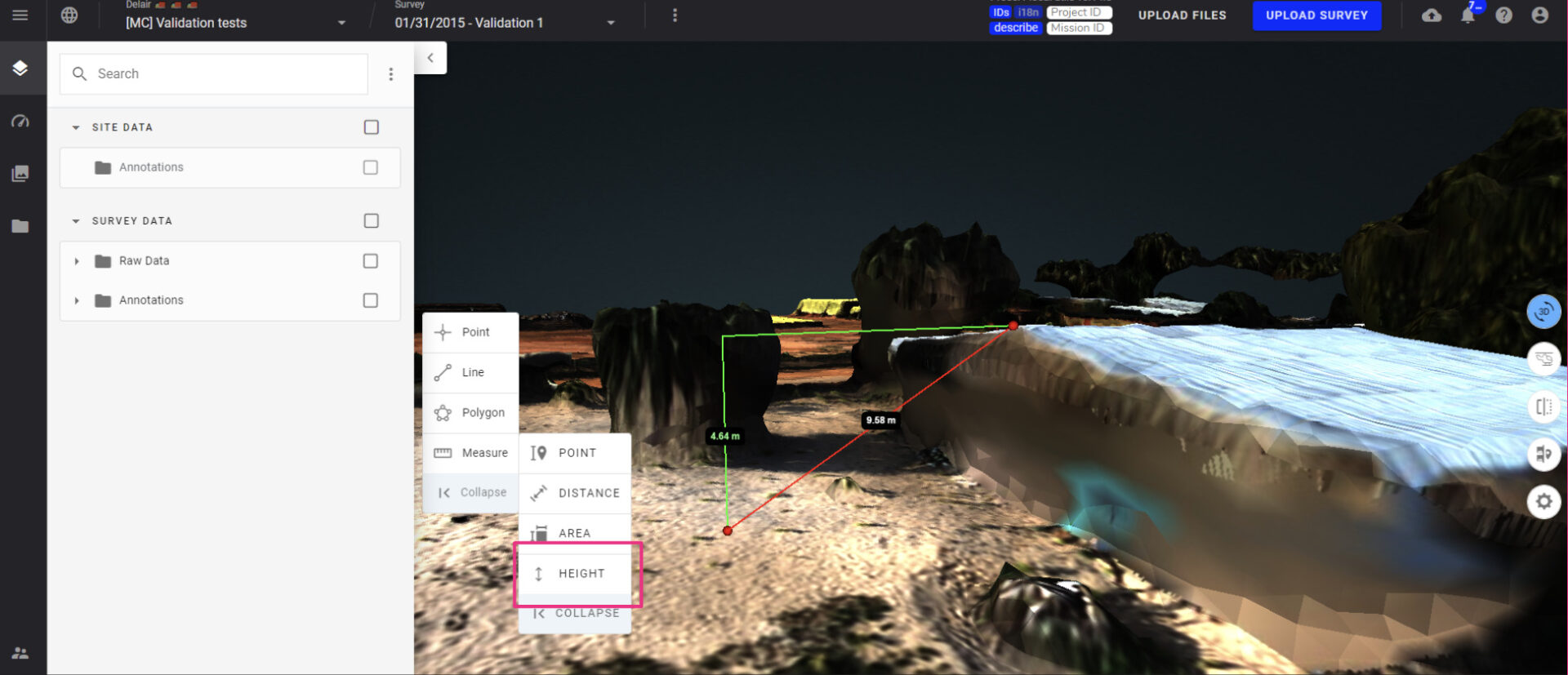 Your Sites
Display of feature dimensions
While creating a feature (polygon, line) on a vector layer, the user can see its dimensions in live. This allows to create more precisely the features.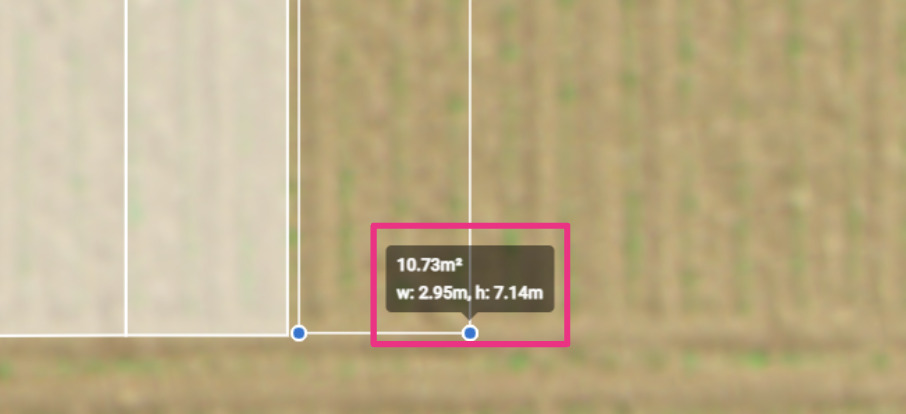 Your Sites
Attribute wording review
The attribute type "Value"  is replaced by "Float" for more consistency (used when creating new attributes).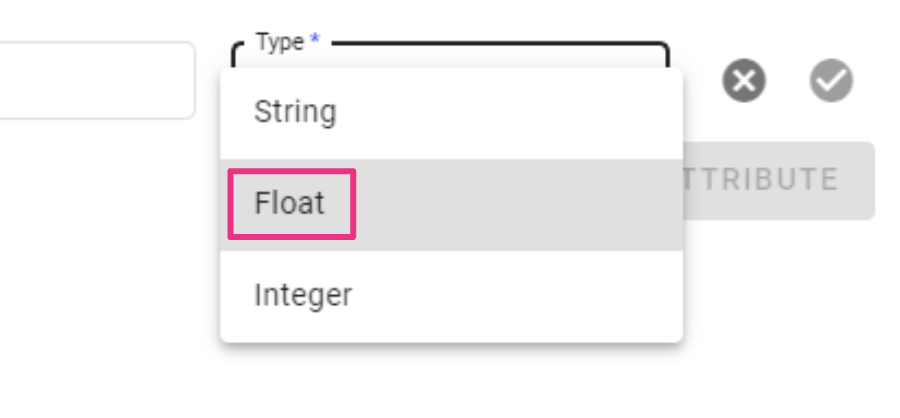 Data capture module
Quality check interface improvement and new quality checks
Improved data ingestion with the new Quality Checks: RTK accuracy, RTK horizontal deviation, ISO, Aperture, Blur risk.
Links to kb: