Enterprise A.I
April 1, 2020
The Alteia platform now enables automated LiDAR Classification for construction project tracking and asset digitization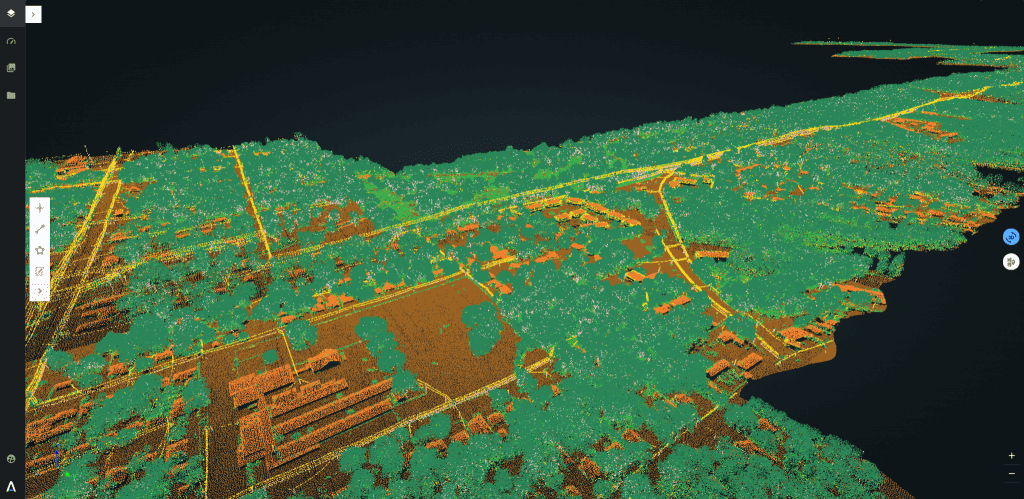 As point clouds move into the mainstream, there is a growing need to exploit their capability and share their outputs. The use of point clouds is going beyond capturing physical space to focus on conveying the components of the scenes they capture. This is where point cloud classification and feature extraction sit centre stage.
Classification of objects is the first component in addressing the complexity of large point cloud data sets. Having the ability to separate small subset elements from within the larger point cloud enables items to be categorized, counted, and attributed.
Extract your digital twin and identify its surroundings to get actionable business insights
Alteia is your visual data warehouse that aggregates all of your imagery and georeferenced data and organizes it into a structured asset-oriented database. With machine-learning algorithms you will be able to automatically classify your LiDAR point clouds providing highly detailed digital twins, identifying even the smallest objects.
The digital twin of your infrastructure can then be analyzed, using trained A.I & machine-learning algorithms, to transform your asset data into actionable business insights. Enabling you to make the right decisions, here and now, as well as predict future evolutions.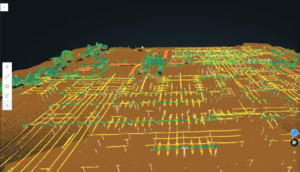 Easily manage your data and classify your LiDAR point clouds in a click, using Alteia ML pre-built models
The Automatic LiDAR classification application enables you to scale your operations in a cost effective way:
Aggregate and process all your data in the cloud, so no need for high-performance hardware infrastructure investments

Easily manage and classify large amounts of LiDAR data

Save time by automatically classifying up to 300 km per day (or 30 km2) *

Get accurate results: a quality check is performed by our experts

A self-service offer is also available to service companies that want to be autonomous and are looking for fast and high-quality service.

Visualize your digital twin in the cloud from a standard web browser and get access to your data anytime from anywhere

Get access to a broad range of industry-specific analytics to get more value out of your data
Deliverables
The Automatic LiDAR classification application enables you to scale your operations in a cost-effective way: Classified point cloud in .las format with 7 classes [poles, conductors, ground, buildings, and vegetation (low, high, medium)].
___
About Alteia
Alteia is the Visual Intelligence Platform for Enterprise. Alteia offers a comprehensive software platform that enables enterprise customers to leverage visual data in order to make better decisions. With Alteia, data scientists, business analysts and operation teams can all work together around a central repository of all their visual data, where they rapidly build predictive models and tailored high-value business applications.