A comprehensive set of tools for rapidly aggregating, contextualizing data around a system representation, and deploying vision AI workflows for better decision-making.
VISION DATA INPUTS
SATELLITE
RGB, multispectral, SAR
AIRBORNE VISION SYSTEM
RGB, multispectral, hyperspectral
DRONE
RGB, multispectral, hyperspectral, Lidar, thermal
MOBILE MAPPING SYSTEM
RGB, 360 image, Lidar, video
ROBOT
Lidar, thermal, video, image
HANDHELD DEVICE
Lidar, thermal
SMARTPHONE
RGB, 360 image, video
Technology Building blocks
The operating system for vision AI
Aether enables the digital, visual observation of physical systems, the processing and analysis of data streams through pre-built or customized models, and the generation of high-value insights leading to wiser business operations.
Fuse
Combine internal and external data onto a single environment to aggregate, navigate and visualize a contextualized state representation of your system
Fuse your data onto a single and contextualized system representation leveraging Aether data ingestion pipelines and contextualization algorithms
Navigate and visualize your system representation (2D/3D view), and explore complex dependencies using our powerful visualization tools
Reconcile data from your state representation with field observation using Aether mobile application, and acquire new data in just one click
Import seamlessly large quantities of unstructured data coming from different sources such as cloud object storage (ex AWS). The Data Fusion module allows to automatically transform and contextualize data streams into a unified state representation used for visualization, system state updates and AI model input.
Explore your data from different angles and filter a scope of interest. Thanks to the asset viewer you can explore, filter, aggregate, and export specific attributes of the system or its components, or compare them over time.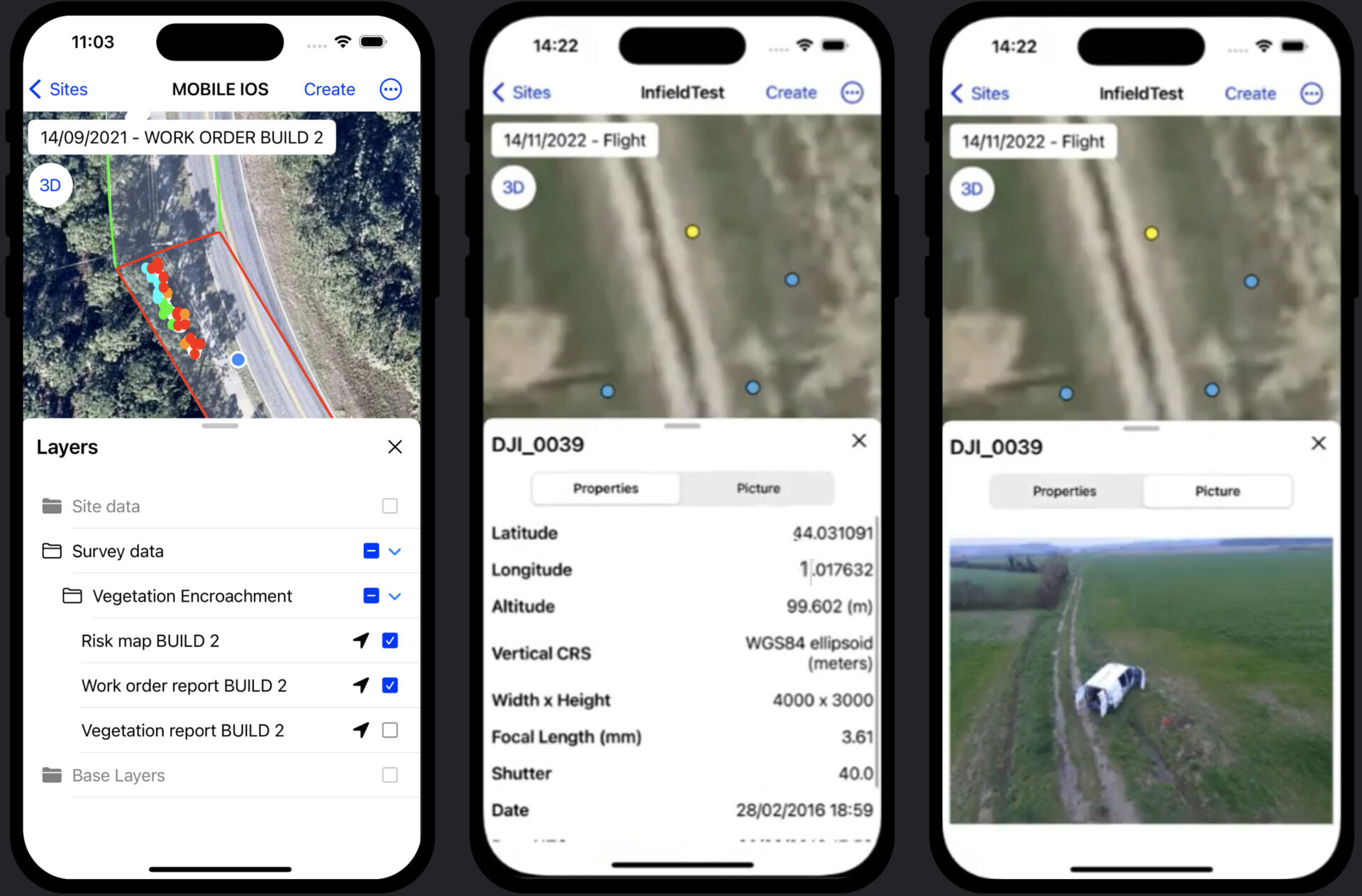 The mobile application enables users to integrate mobile workflows, such as visual data collection or field annotations. Experience effortless data collection in the field or ground truthing (available on iOS and Android).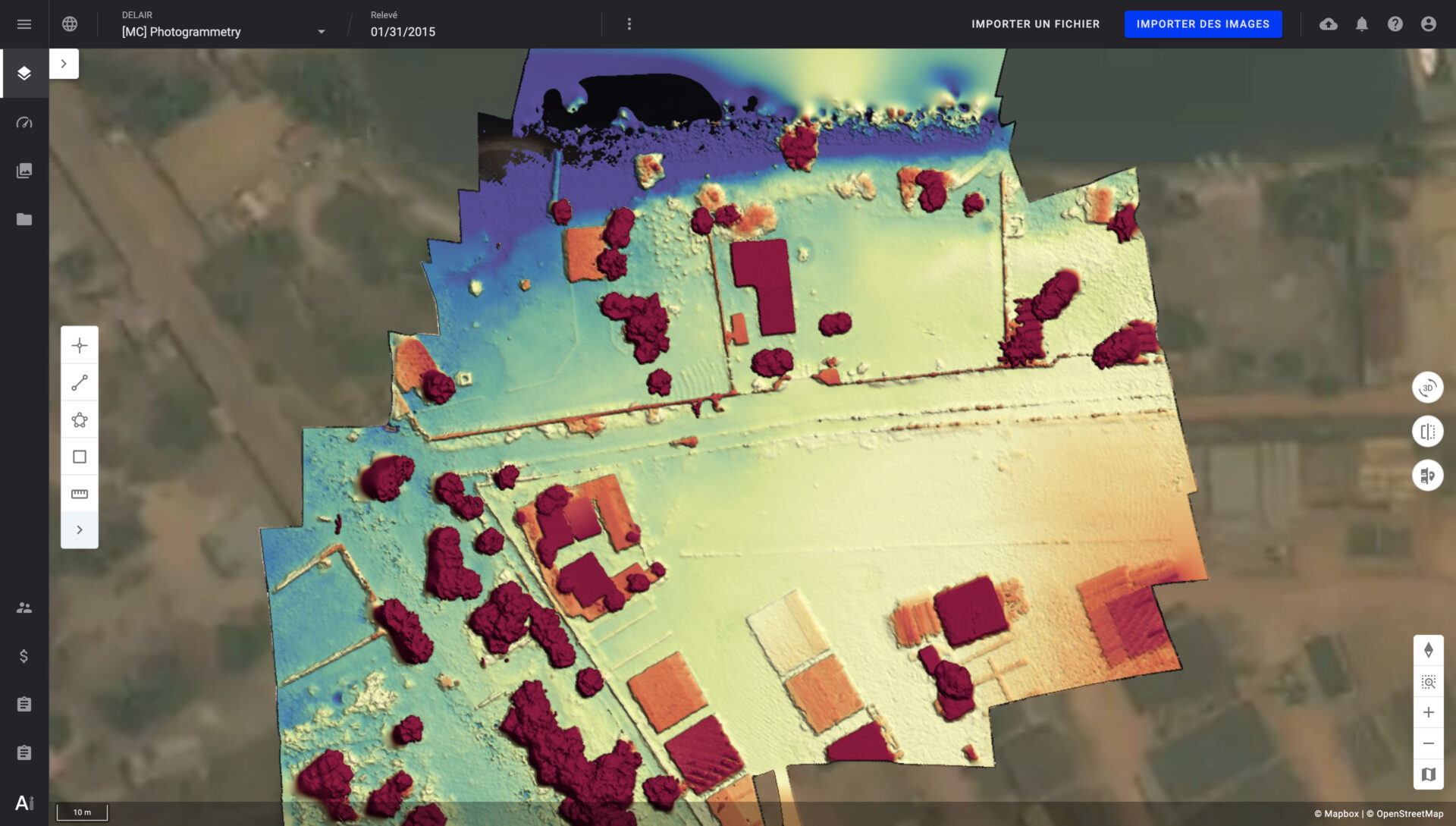 Ingest, create and contextualize 3D models and other visual data (orthomosaics, DSM, DTM, etc.). Visually explore and assess complex data dependencies. Design better models faster.
Build
Aether offers a variety of tools for accelerating the development of vision AI workflows
Leverage time series to get historical information about your system that can be analyzed by AI algorithms to generate predictive models
Use pre-built ML models or build upon them to reflect your unique business process
Easily import and export your data from your preferred labeling tool to train or retrain your models
Implement incremental learning workflows
Compute and cross-analyse information using intuitive user interfaces
The Aether environment supports time series data creation and management for AI applications enablement. Time series refers to a list of data points that qualify the system state representation evolution over time. Time series allows to efficiently address business monitoring needs such as inventory levels, equipment temperature or wear and tear. Time series data provides the historical information needed for analysis by Al and ML algorithms to generate and test predictive models.
Data Computation and Transformation Tools
Enable a variety of pre-built logic-based algorithms that can accelerate the understanding of your system. These tools do not just enable the calculation of distances, surfaces, and volumes but also the analysis of reflectance maps and other types of indexes. You can also choose to extend the pre-built tools to reflect your unique business process or develop custom new packages.
Make use of a variety of pre-built ML models to accelerate the development of vision AI workflows. These packages contain tools for anomaly or object detection, task segmentation, 3D reconstruction, and point cloud classification. Companies can also choose to extend these pre-built object models to reflect their unique business process or develop custom new object models.
Deploy
Aether enables the deployment of workflows that seamlessly integrate with existing data storage, enterprise resource systems, tools, and underlying infrastructure. It is designed to connect to and work in harmony with major cloud infrastructure and service providers, and generate outputs that speak the language of your operations.
Leverage our CLI, set of APls and SDK for easy integration into your existing software environment
Get full control over who can access what
Connect your data and decisions with your operations by leveraging a set of business intelligence tools
Use the Command Line Interface as a first level of integration, easy to handle, to deploy your own custom analytics on Aether and benefit the platform resources and features for visual and non-visual data management.
Software Development Kit and APIs
Quickly develop specific applications on top of Aether, using the provided Python SDK, to enrich the user experience and business workflows with advanced functionalities. Add custom analytics to your end-to-end workflows. Seamlessly integrate the Aether environment with other IT applications, send push notifications and data in and out to adapt with your operational constraints.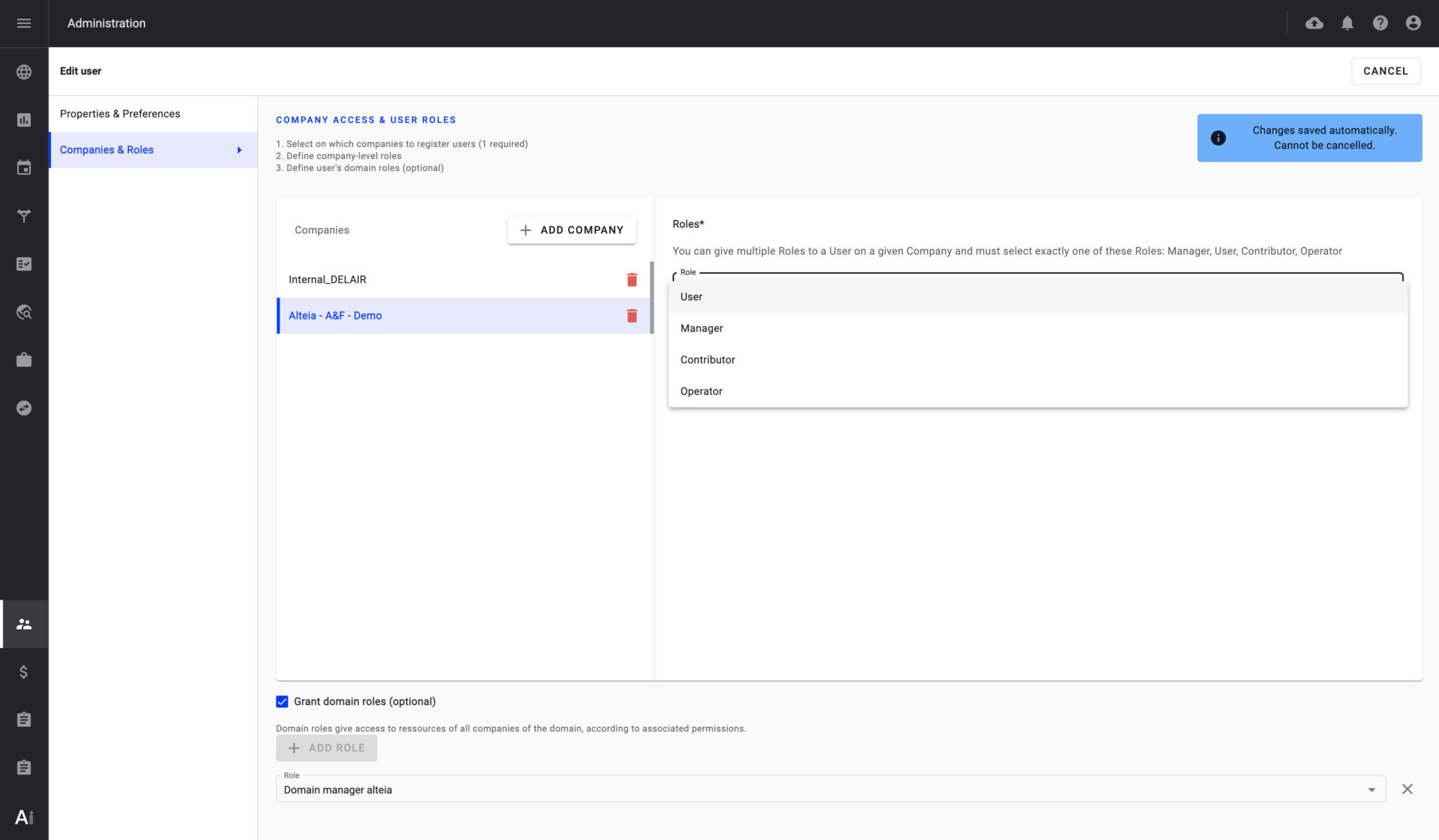 Accessibility and Role-Based Access
To ensure platform security and data integrity, the access to Aether is restricted according to user roles. The roles and rights at Aether are organized according to operational constraints. Create and configure custom roles that fit best your organization's access needs.
Aether can be accessed using the single sign-on (SSO) authentication method allowing users to securely log in, by using your own enterprise identity provider.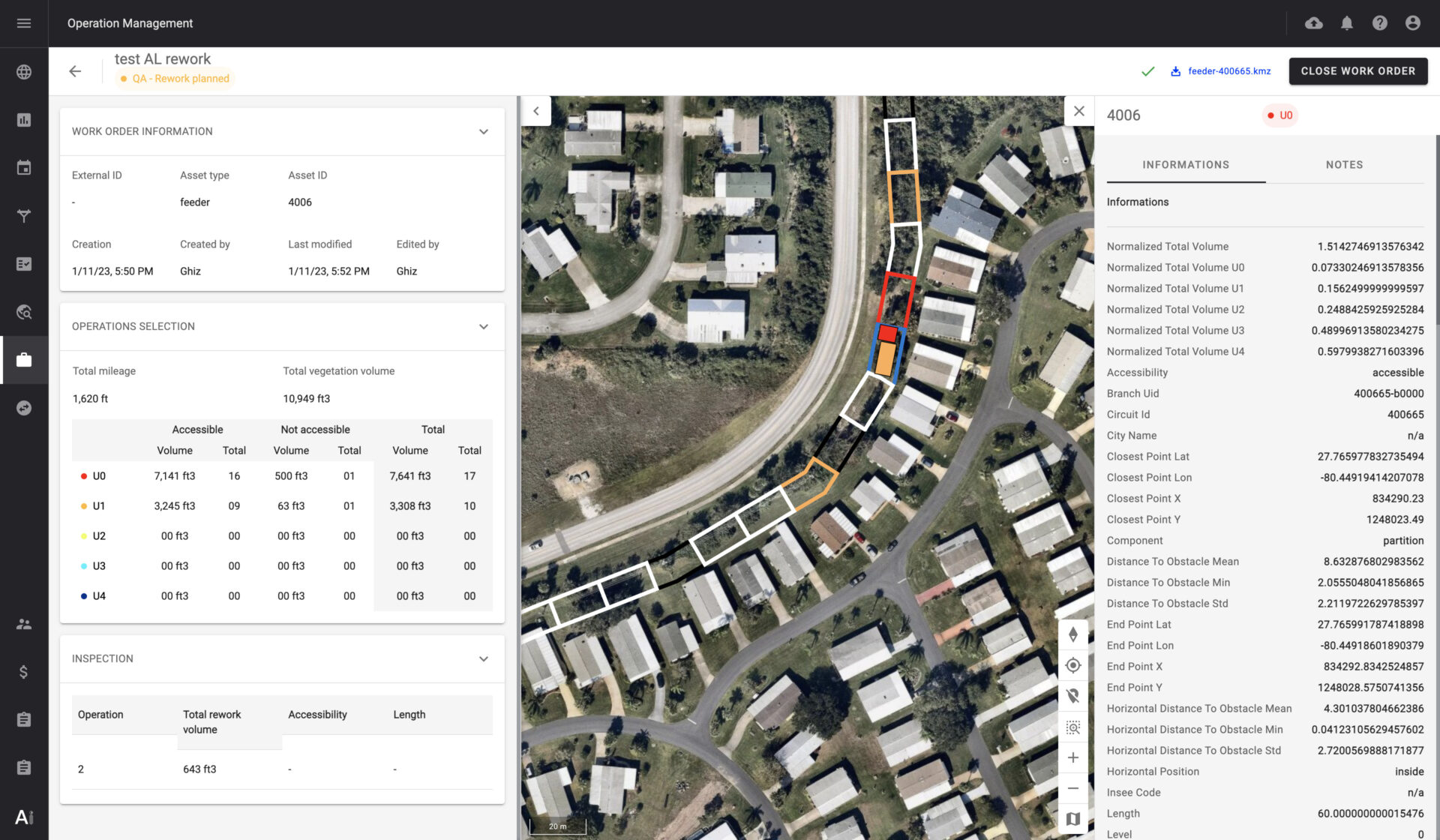 Data Operations Management
Filter, extract and aggregate relevant data about your system. Build customized reports with actionable information that integrate seamlessly into your business workflows and generate optimized work orders. Define warnings to create and trigger operations, allocate them to specific teams and monitor activities.
Creating results that make a difference.
GETTING STARTED WITH ALTEIA
Speak with an expert or request a demo to understand what our products can do.