Alteia addresses key issues across the Manufacturing value chain.
The Alteia platform enables global manufacturers to rapidly integrate data from various sources, including video cameras, sensor networks, and operational systems, to power AI models. This leads to improvements in production optimization, predictive models, and other high-impact use cases.
Alteia provides a set of proven AI applications to enable your digital transformation and rapidly address business challenges at scale with zero development. Video content analysis
See how our customers use Alteia.
Built with a model-driven architecture, the Alteia platform is a purpose-built environment that enables organizations to address their specific use cases and develop enterprise AI applications 25 times faster than alternative methods, with 95% less code to write, test, and maintain.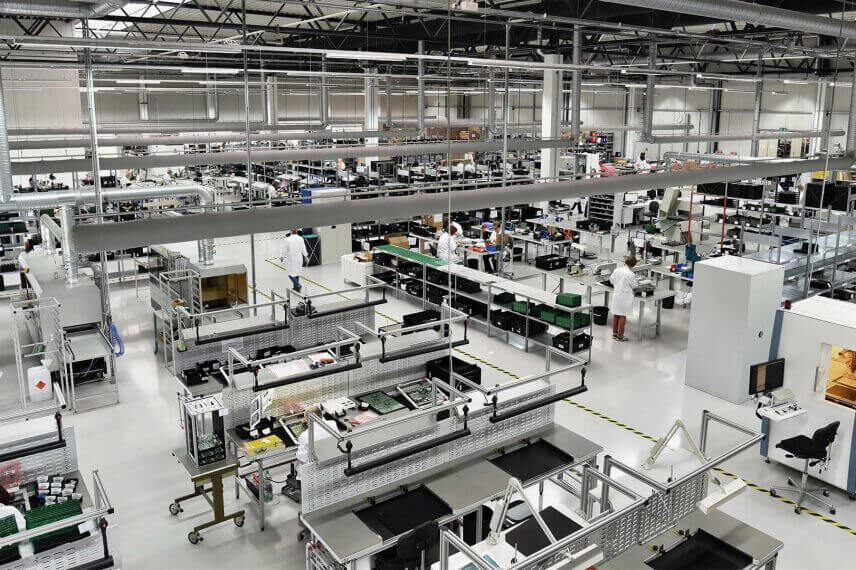 Assembly line quality control


Build a data ingestion pipeline for easy aggregation and contextualization.


Train pre-built ML models on multiple actions to automate the process of quality control.


Perform time studies and video analysis.


Predict immediate and future quality issues.


Assembly line productivity assessment


Build a data ingestion pipeline for multiple video feeds integration.


Train pre-built ML models on multiple actions to automate the process of task segmentation.


Perform time series and data analysis.


Assess productivity issues and take corrective actions.




Build a data ingestion pipeline for the easy aggregation and contextualization of factory field data using LiDAR and 360° panoramic imagery.


Generate a point cloud recording of each room, machine, and production line at the factory.


Integrate high definition, 360°, panoramic images.


Walk through the entire space virtually, from any standard web browser, anywhere in the world.


Interact with the digital twin in real-time through the integration of production data.


Alteia helps enterprises accelerate their digital transformation with visual intelligence.