The Alteia platform now enables advanced multispectral and hyperspectral index maps generation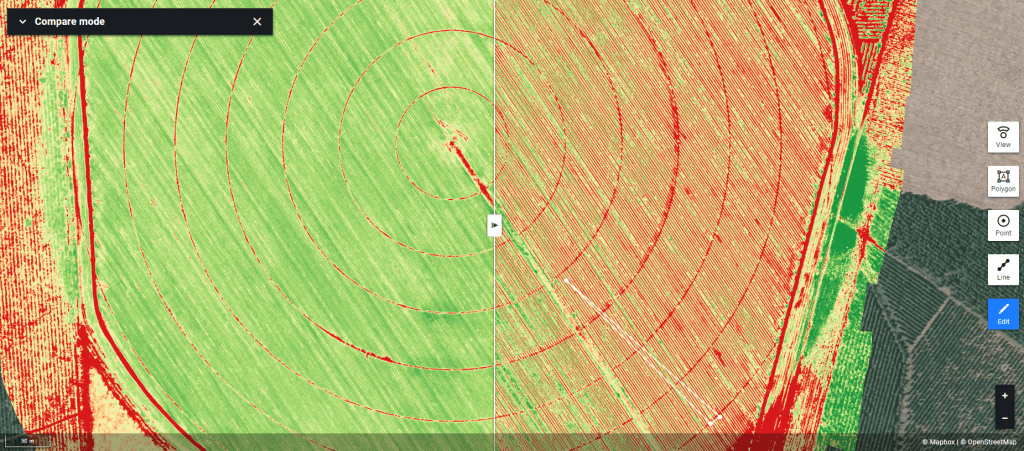 We have updated the Alteia platform with a set of exciting new features and UX improvements.
Customizable multispectral and hyperspectral maps
We now enable you to create 100% customized views of your multi-band data, with custom scouting and composition maps. Easily investigate what the many bands have to offer in order to perform the analysis that can give you the insights you need, to better understand the status of your crops. 
Want to deep dive into a specific vegetation index? Do you already know one that is really specific to a certain disease? Do you want to zoom in on a phenomenon that you can only study by combining several bands of your hyperspectral dataset? Simply enter the combinations you're interested in and Alteia will automatically perform the calculation and display the results.
New improved Analytics catalog
One of the main uses of Alteia is obviously the analytics apps that enable you to extract business intelligence from your digital twins. We have performed a major overhaul of the UI and UX of the catalog, to make it much easier to find analytics apps, launch them, and see the status of running apps.
About Alteia
Alteia is the Visual Intelligence Platform for Enterprise. Alteia offers a comprehensive software platform that enables enterprise customers to leverage visual data in order to make better decisions. With Alteia, data scientists, business analysts and operation teams can all work together around a central repository of all their visual data, where they rapidly build predictive models and tailored high-value business applications.