How Cemex implements digital transformation with Alteia for improved quarries operations management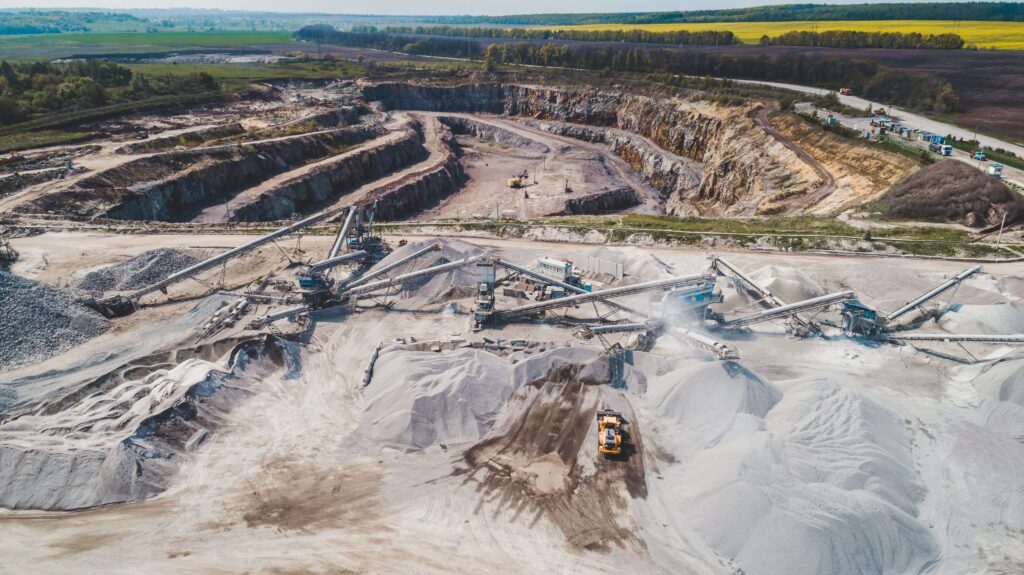 As part of a global corporate effort, CEMEX in France has led the way in putting digital transformation into action for quarry operations and compliance management.

Starting from survey digitization with drones, CEMEX now uses quarries' digital twins for remote and enhanced collaboration on projects and for production management.

This laid the foundations to use Artificial Intelligence for inventory management, safety, reclamation and quarry design compliance.
Moving quarries into the Digital Era
CEMEX is a leading global company in the construction materials industry. They manufacture and distribute cement, ready-mix concrete and aggregates to more than 50 countries worldwide. CEMEX currently employs more than 40,000 employees and operates 262 quarries at international locations. The adoption of Alteia at CEMEX in France has its origin in the company's commitment to digital transformation. For this objective, CEMEX has launched two significant strategic transformational projects.
The first initiative aims to digitize customer relations . Back in 2017, CEMEX started to deploy CEMEX Go globally, a state of the art industry-first digital platform that automates order-to-cash workflows allowing customers to purchase products, track deliveries and manage orders seamlessly. In France, CEMEX is also digitizing the regulatory compliance process related to construction waste disposal in quarries.
The second is about transitioning to a "connected quarry" model . "We've chosen Alteia to be the central hub of our topographic data to not only centralize our initiatives related to this ambitious and transformational strategic project, but also to leverage big data analysis and AI capabilities of the platform. The next step will be to address trucks and machine efficiency optimization using telematic data. " explains Benjamin Lecendrier , director of Production and Joint-Ventures at CEMEX France Nord.
Accelerating and streamlining Inventory Management
Quarry operations management is largely based on topographical data. Before embracing digital technologies, site and operation managers at CEMEX used to work on paper maps. This made collaboration complex because sharing an up-to-date version of the quarry maps across the organization was practically impossible. People were often working on different versions and even outdated quarry plans. In addition, communicating an accurate safety compliance status of quarries to local authorities was a manual, resource-intensive and complicated process due to parcellar data. Moreover, for any surface and volume measurement, the only option available was to use costly CAD softwares requiring a high level of competence that few people had in the company.
So when CEMEX introduced Alteia, "[the] production teams were very enthusiastic about having a dedicated cloud platform to go paperless. When along the way we required drone surveys from our contracted surveyors, they were initially a bit reluctant. But they quickly understood the value of these new tools and they joined us in our digital transformation journey with Alteia. Other departments such as land development and teams in charge of new projects quickly jumped on the opportunity offered by Alteia to easily collaborate with quarry operations teams, " says Benjamin Lecendrier.
The digital transformation of CEMEX quarry operations using imagery started with stockpile inventory. Surveying methods now rely on drones, which fly at least quarterly over CEMEX quarries. The rest of the workflow occurs in Alteia, from data processing to automatic analysis.
"Every quarter I have a clear picture of my stocks and it's very easy to meet my accounting department requirement. They need this data for financial reporting purposes. I used to spend so much time filling-in a spreadsheet from the topo surveys! Alteia algorithms automatically identify stockpiles for me in the digital twin, calculate tonnage, and deliver a stock report in a tabular format. Inventory is by far faster, and I can dedicate my time to other tasks, " says Alexandre Liegeon, Production Manager at Cemex France.
About Alteia
Alteia is a leading enterprise AI software provider for accelerating digital transformation with visual intelligence. The proven Alteia software environment provides comprehensive services to build enterprise-scale AI applications more efficiently and cost-effectively than alternative approaches. It supports any industry with prebuilt, configurable, high-value AI applications for predictive maintenance, safety analysis, productivity management, or yield estimation.