How Eurofins is using the Alteia platform for agricultural research on potato disease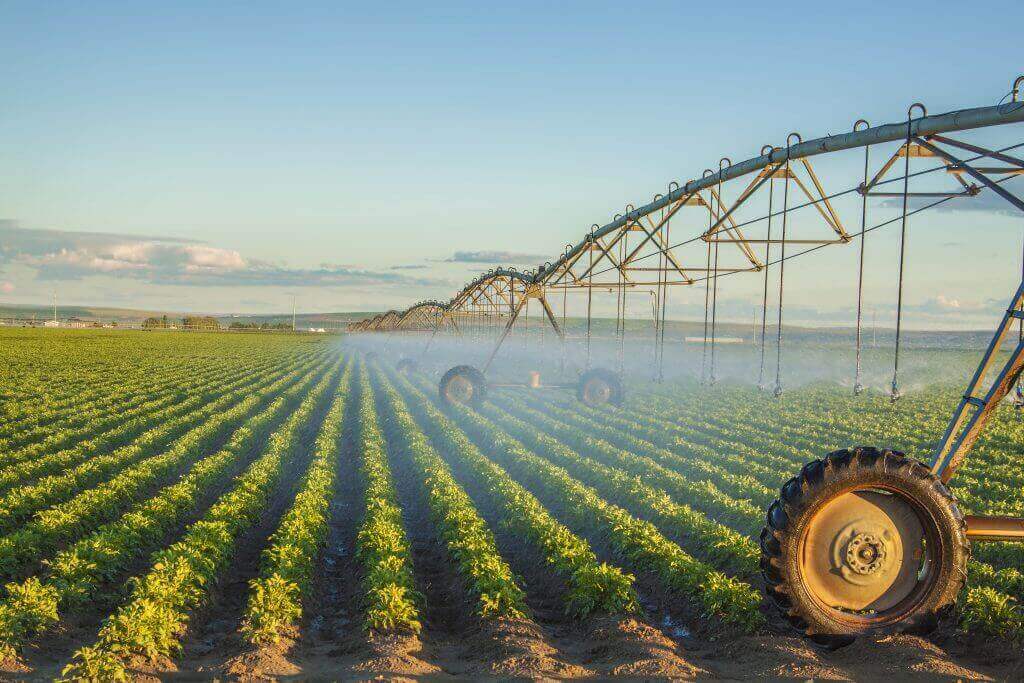 Providing sustainable solutions for global food security is a major challenge.

With the world population estimated to grow to nearly 10 billion people by 2050, the demand for agricultural products will increase by up to 50%.
Weed, pest and disease control, as part of a wider Integrated Crop Management (ICM) is vital to help achieve sustainable food security – for families today and generations of the future. This is one of Eurofins Agroscience Services' key missions; to support the agroscience industry by coming up with new effective and scalable solutions.
As part of the Eurofins Scientific Group, Eurofins Agroscience Services is a global research organization providing regulatory & technical support to the agrochemicals and biologicals manufacturers, breeders, animal health and agtech industries. The company offers the full portfolio of services required to screen and develop, register and steward new products for agriculture, including efficacy, safety field and laboratory studies, regulatory consultancy and project management.
In 2019, Eurofins Agroscience Services has conducted the Aerial Potato Disease Evaluation (APODE) European project together with Alteia and GeoInspect, evaluating an agricultural drone solution to screen one of the most serious diseases of potatoes in the world: late blight ( Phytophtora infestans ). This project has received funding from the EU Horizon 2020 DIVA project.
The challenge
21 million hectares of potatoes are cultivated in the world and late blight pathogen is estimated to cost more than 1 billion euros per year in Europe, and 7 billion euros globally. Each year, European crop protection research companies are running thousands of trials on potato blight to evaluate new fungicides. The official disease evaluation method consists in estimating the plant foliar infected area at frequent intervals over the whole crop cycle. his method represents hundreds of days and researchers, and generates terabytes of data collected from visual field evaluations.
For agchem manufacturers, this data is key to elaborate and demonstrate new treatments as fungicide resistance has been reported in an increasing number of countries, and growers trying to control late blight and early blight are facing increasing difficulties. Plant protection research companies such as Eurofins are therefore looking for new effective technologies to gain both time and accuracy in their experiments. "Collecting large-scale, field-based plant data with sufficient accuracy and in a reproducible and objective manner, represents a real challenge in the plant science research, it can also be very labor intensive and costly, " explains Emilie Guillard, Director of Innovation at Eurofins Agroscience Services in France.
As a global leader in plant protection research, Eurofins Agroscience services invests in collaborative projects to improve field testing methods and benefit from digital technologies. Alteia platform is already successfully used by breeders for phenotyping, as they standardize the data acquisition and provide full field traceability. Eurofins looked at transferring this technology to large scale crop protection experiments, such as their potato blight microplots platforms spread across Europe to evaluate new fungicide solutions.
An end-to-end data management solution
Eurofins has started to use Alteia visual data management solutions during the summer of 2019 to automate and improve the quality of their field trial evaluations. They needed a complete, end-to-end solution including hardware and software to achieve their research goals: assess potato late blight evolution over three months, collect accurate and objective data, ensure traceability and compliance with EU guidelines, and improve team efficiency.
Once the decision was made to collaborate with Alteia on this research project, the Eurofins teams went quickly through the adoption process and first results. Eurofins field agronomists were able to quickly extract potato crop measurements at microplot level and compare fungicides responses between the different microplots. Eurofins got the data collected and processed in the Alteia platform, with ag-dedicated algorithms to automatically generate online and sharable maps.
"As disease had started spreading across our field sites, we were able to compare aerial imagery data to our potato blight assessment data and establish if the precision and accuracy were equivalent to our standards", explains Emilie Guillard.
The results
The APODE project data analysis is currently a work in progress at Eurofins and Alteia, with already very interesting outcomes demonstrated by the solution. Eurofins and Alteia have started to check the data correlation between the technicians' visual notations over the season and the drone data extracted from Alteia platform. Using a combination of the multispectral bands (Red, Green, Blue, RedEdge and Near infrared), Eurofins and Alteia demonstrated that it is possible to predict potato blight even before it becomes visible by human eyes, as shown in the graph below.
In the end, the project has also started to demonstrate promising benefits in terms of field research conducted as drone data solutions enable  better data traceability, which is critical to ensure the regulatory compliance of Eurofins field studies.
"The outcomes demonstrated in APODE with our partners Alteia and GeoInspect open opportunities for Eurofins to develop new services for plant protection companies or seed breeders and could be applicable in the future to other potato production contexts and to other arable crops," says Emilie Guillard as a conclusion.
About Eurofins
Eurofins Scientific is an international life sciences company, providing a unique range of analytical testing services to clients across multiple industries, to make life and the environment safer, healthier and more sustainable. From the food you eat to the medicines you rely on, Eurofins works with the biggest companies in the world to ensure the products they supply are safe, their ingredients are authentic and labelling is accurate. Eurofins is a global leader in food, environmental, pharmaceutical and cosmetic product testing and in agroscience CRO services. It is also one of the global independent market leaders in certain testing and laboratory services for genomics, discovery pharmacology, forensics, CDMO, advanced material sciences and in the support of clinical studies. In over just 30 years, Eurofins has grown from one laboratory in Nantes, France to over 50,000 staff across a network of more than 900 independent companies in over 50 countries, operating more than 800 laboratories. Performing over 450 million tests every year, Eurofins offers a portfolio of over 200,000 analytical methods to evaluate the safety, identity, composition, authenticity, origin, traceability and purity of biological substances and products, as well as providing innovative clinical diagnostic testing services, as one of the leading global emerging players in specialised clinical diagnostics testing. Eurofins is one of the fastest growing listed European companies. Since its IPO on the French stock exchange in 1997, Eurofins' sales have increased by 35% each year (in compound average) to over EUR 4.5 billion in 2019.
About Alteia
Alteia is the visual intelligence platform for enterprise. Alteia offers a comprehensive software platform that enables enterprise customers to leverage visual data in order to make better decisions. With Alteia, data scientists, business analysts and operation teams can work together around a central repository of all their visual data, where they rapidly build predictive models and tailored high-value business applications.