 Automated stockpile analysis and production monitoring
Streamline inventory management with customized and automated reporting for stockpiles.
Simplify inventory and production monitoring at a quarry or mine site with Alteia's AI-based stockpile detection and calculation.
It provides accurate aggregates production monitoring and powerful reporting with features such as bulk materials management.
With this feature, you assign materials to
stockpiles
whose volumes are then calculated within the application.
This level of materials management enables you to display total inventory within a site and import materials with their bulk density or singularly.
Alteia's SaaS applications leverage a suite of tools available at the platform level to enable high-value use cases quickly.
The advanced automatic stockpile analytic requires a DSM from an aerial survey as input.
Results from the analytic are supplied to a dedicated module for an interactive review of the data in a collaborative environment.

The module also allows for customizable report generation with export options in a variety of popular formats.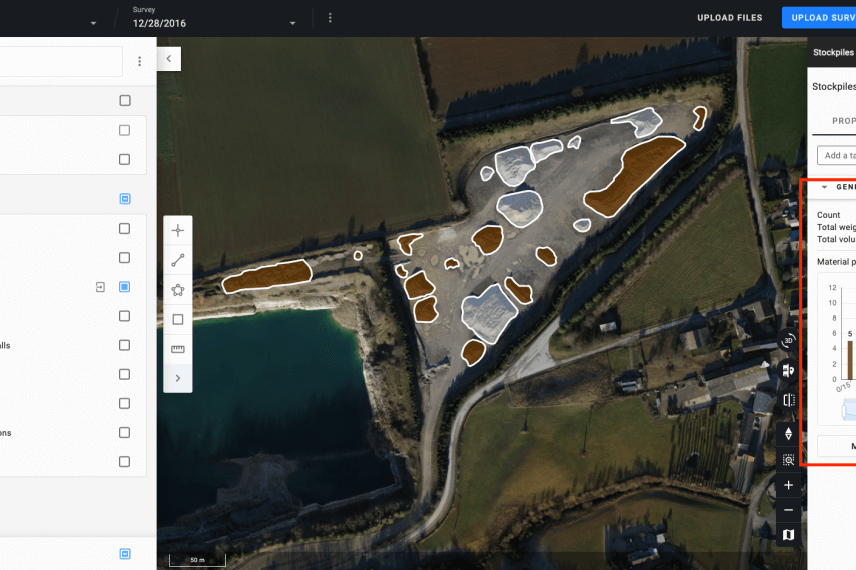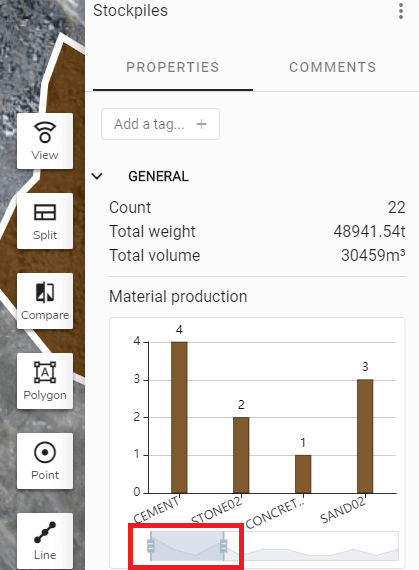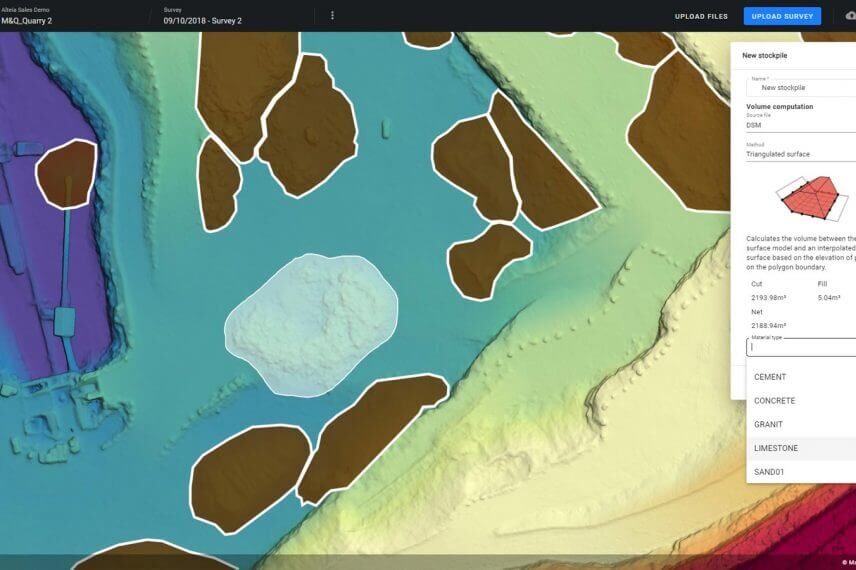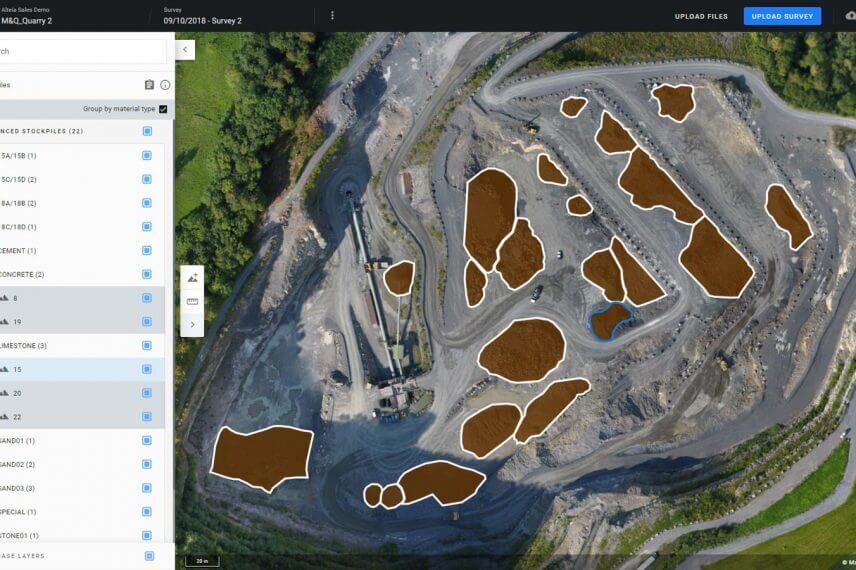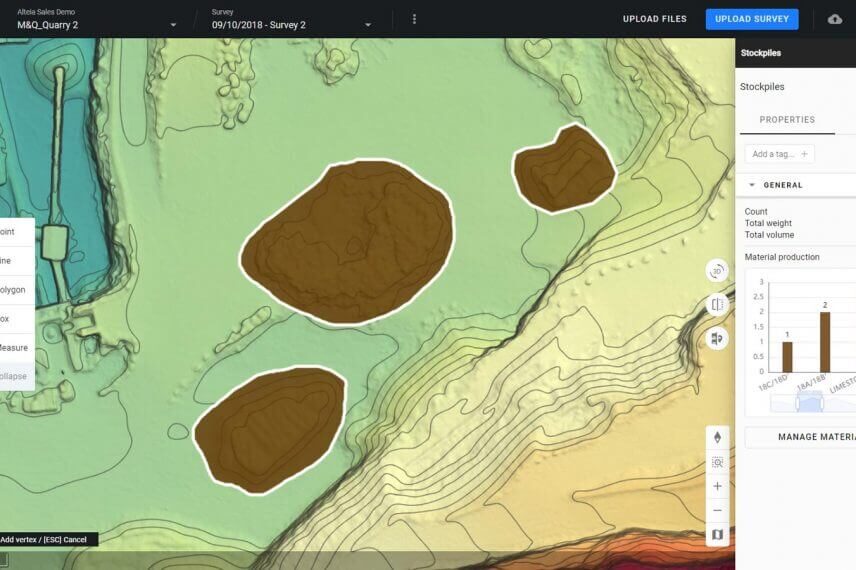 BUILD YOUR OWN APPLICATION
For use cases specific to your activities, see how to develop your own applications or have our experienced team do it for you.
Schedule a call with an expert