 Automated point cloud classification
Automatically extract classes of objects from raw LiDAR files for improved quality and efficiency.
Utilize Alteia's proprietary ML algorithms to automatically extract from point clouds seven classes of objects (matching the ASPRS standards).
Interact with the data in a meaningful way with measurement and collaboration tools and freely import and export between any coordinate system. Add your own classes as needed.
Alteia's SaaS applications leverage a suite of tools available at the platform level to enable high-value use cases quickly.
This analytic requires an unclassified point cloud in .las format from any source or sensor.
The analytic automatically returns a classified point cloud in .las format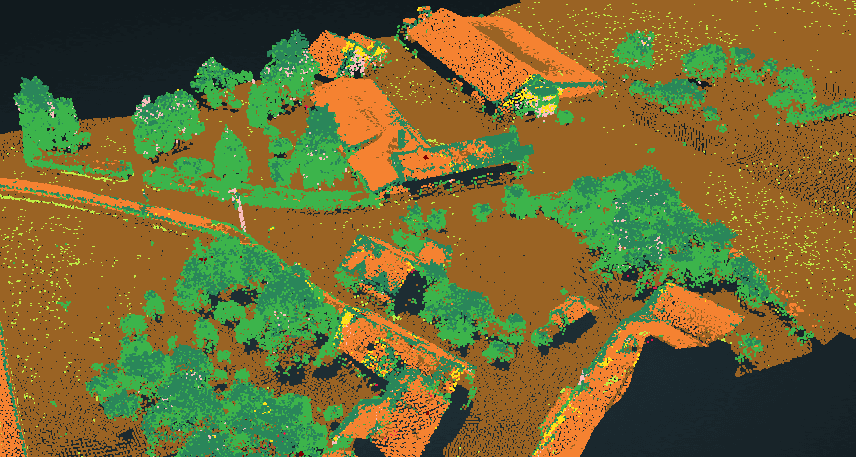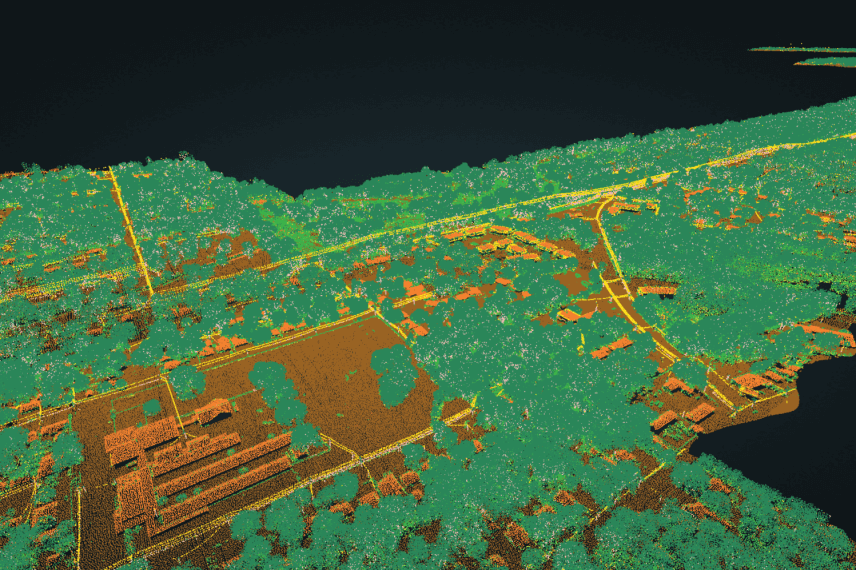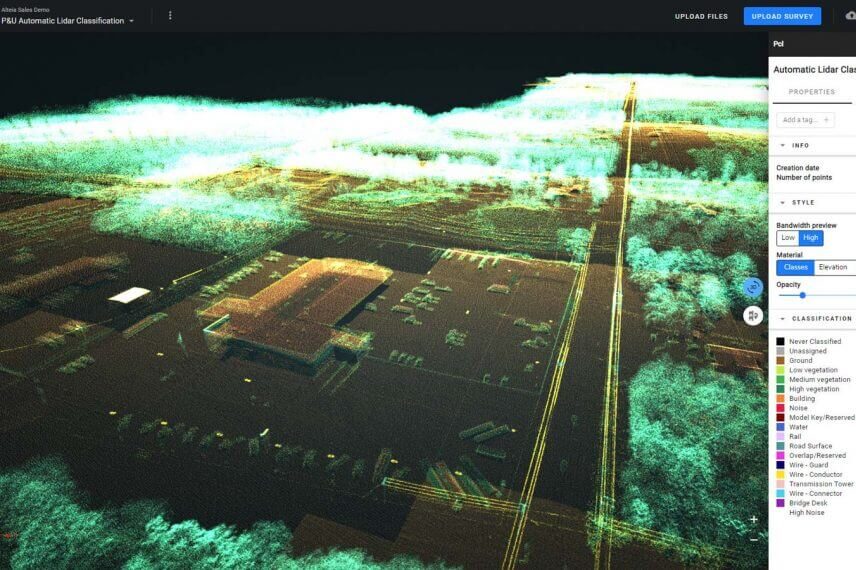 BUILD YOUR OWN APPLICATION
For use cases specific to your activities, see how to develop your own applications or have our experienced team do it for you.
Schedule a call with an expert