Automate the detection and vectorization of power lines.
Alteia's powerline digitization application can generate a spatially referenced 3D vector representation of the conductors in a power network by analyzing point cloud data collected along a targeted span of the network.
The toolset is capable of analyzing a
point cloud
collected by lidar or generated by photogrammetry and outputting a 3D georeferenced vector file for export or automatic synchronization with a master GIS database providing a seamless experience.
Alteia's SaaS applications leverage a suite of tools available at the platform level to enable high-value use cases quickly.
The required user input is a classified point cloud by LiDAR or photogrammetry.

The platform is also capable of automatically classifying a raw point cloud and using it as input in the powerline digitization workflow.
The application produces a 3D vector representation of the power network in .dxf and .shp formats.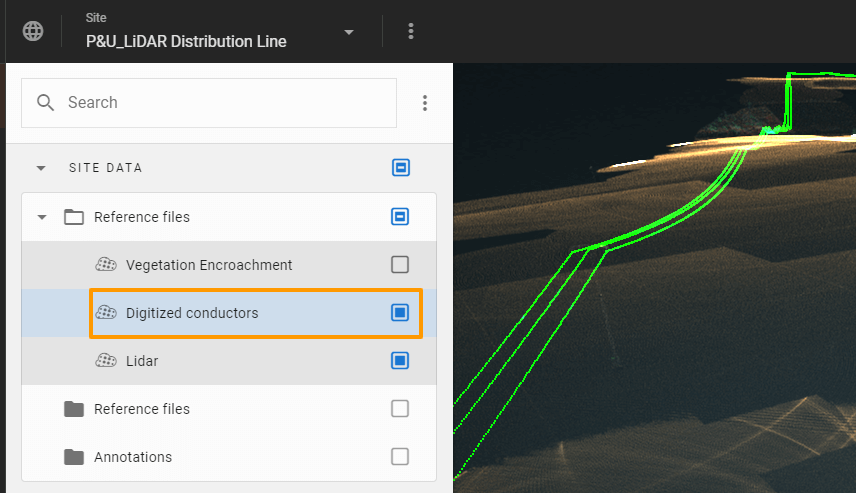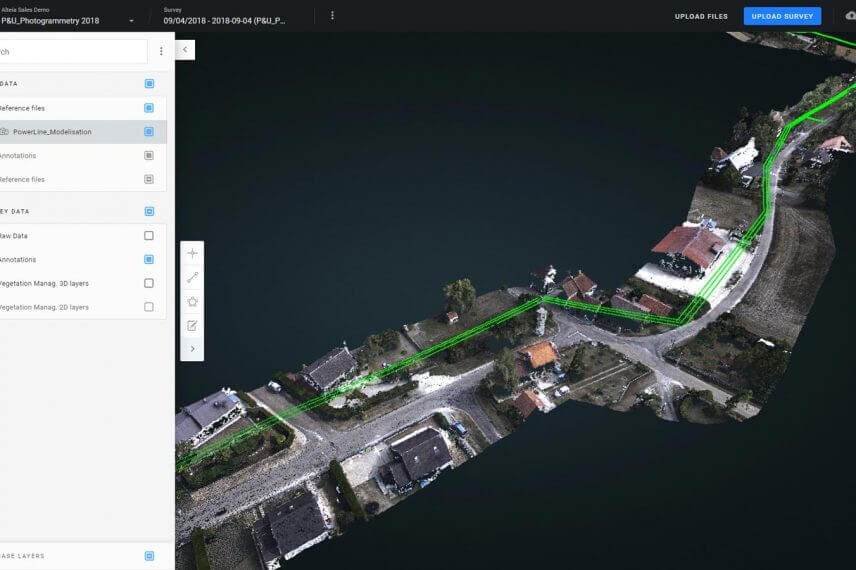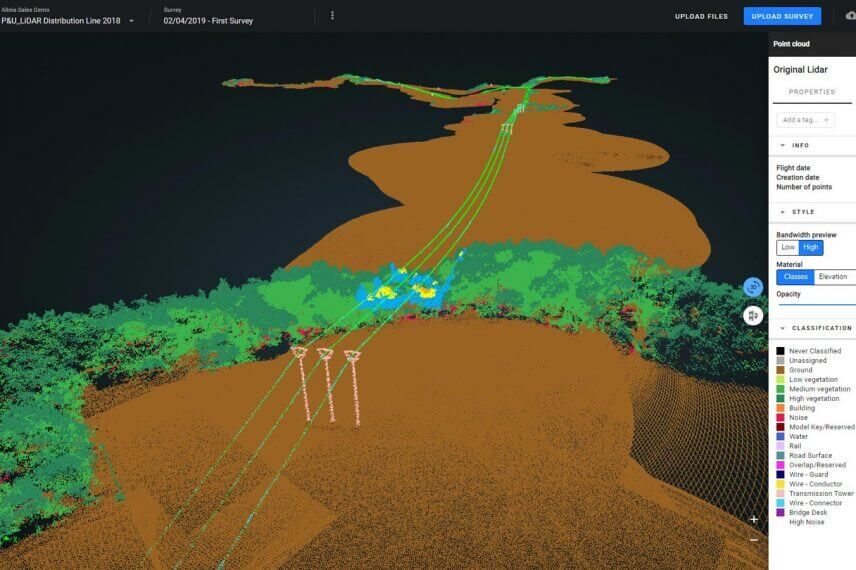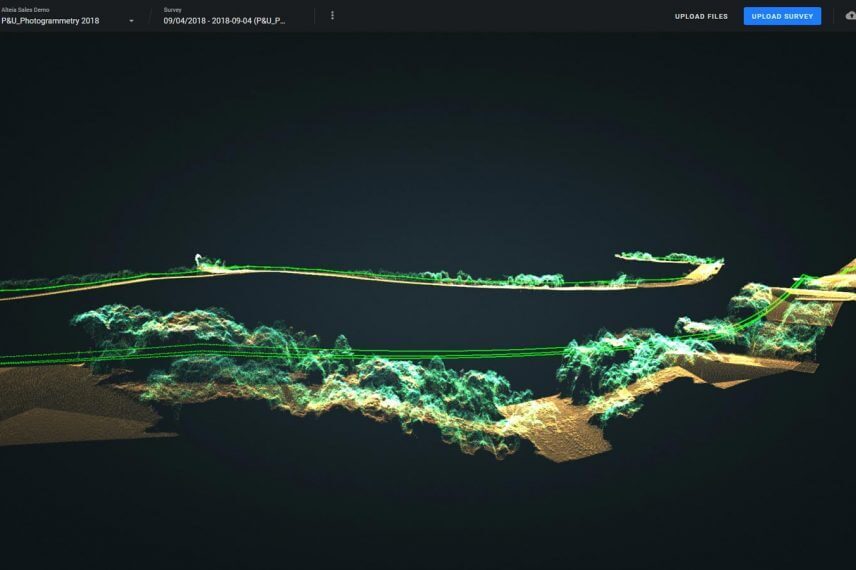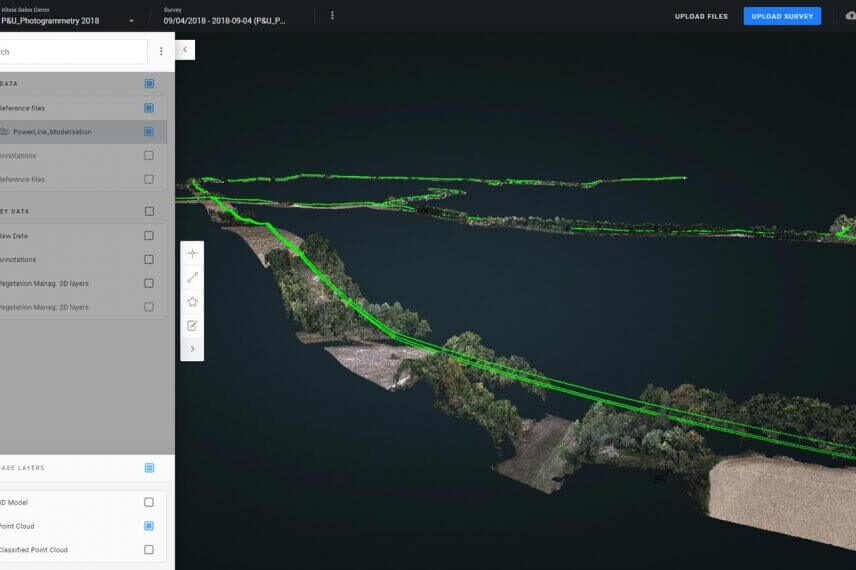 BUILD YOUR OWN APPLICATION
For use cases specific to your activities, see how to develop your own applications or have our experienced team do it for you.
Schedule a call with an expert