 Safety analysis and compliance
Assess and visualize the safety features across different sites seamlessly.
With Alteia's safety compliance and monitoring application, you can calculate and visualize quarry or mine site features impacting the safety of your operations, such as highwalls, the condition of berms, and the size of safety blocks.
With collaborative tools, your entire organization can track issues while you can assign specific resolution plans to teams and perform inter-site comparisons.
To allow for a complete understanding, the application produces a series of interactive layers that can be dynamically configured to reflect the heavy equipment fleet that is currently operating on site.
Alteia's SaaS applications leverage a suite of tools available at the platform level to enable high-value use cases quickly.
This click to run toolset requires a Digital Surface Model of the target area easily produced using the platform's photogrammetry engine.

The tool can be run on any bare earth aerial survey.
The primary output is a series of interactive 2D layers contextualized against 2D ortho imagery.

Results are also provided as a series of vector data exportable in your desired format with embedded metadata.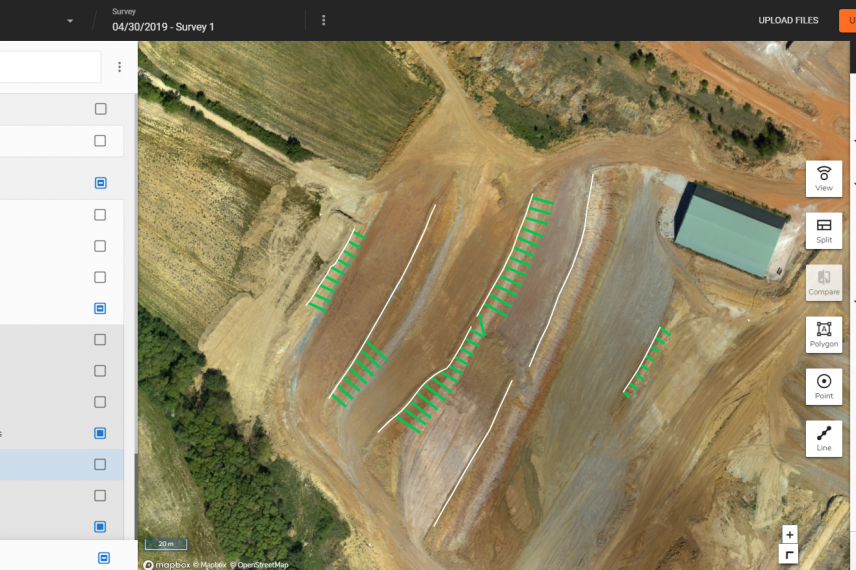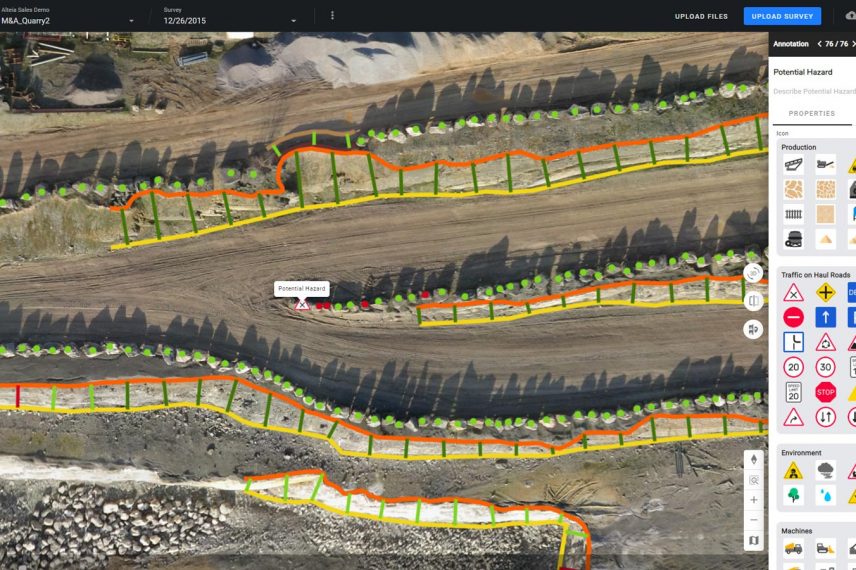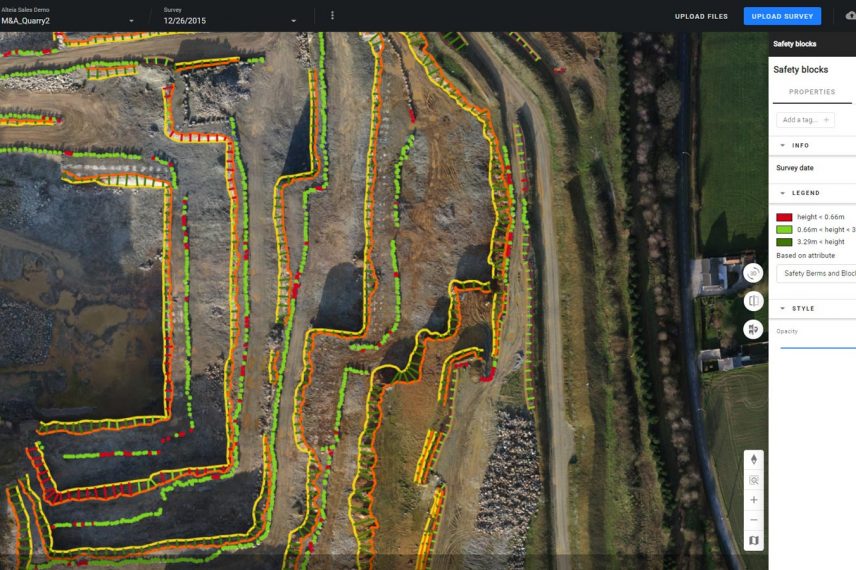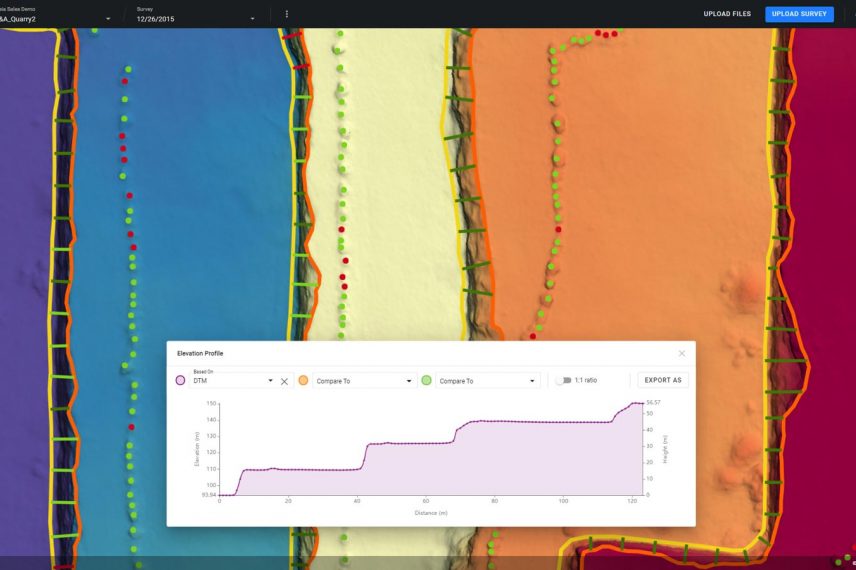 Make your own applications.
For use-cases specific to your activities, to develop your own applications, or to have our experienced developers and data science team do it for you.
Schedule a call with an expert