 Smart plantation and forestry
Optimize plantation and forestry management with an enhanced knowledge of your assets.
Implementing optimized plantation and forestry management requires robust software to overcome challenges associated with data collection and processing.
With Alteia's Smart plantation and forestry application, you can easily plan and manage resources and tasks related to these challenges and ensure data quality by running regular quality checks online and offline. 
Additionally, you can use embedded AI algorithms to standardize and automate tree-level extractions (quantity, volume, health, etc.) from visual data.
These indicators inform analysis, automatically calculating tree density so that you can optimize agronomic practices and make informed decisions on matters such as replanting.
Alteia's SaaS applications leverage a suite of tools available at the platform level to enable high-value use cases quickly.
Visual data from aerial drones or satellites (RGB, multispectral, hyperspectral, and LiDAR).

Plot boundaries.

Infield observations.
Tree location and height (point vector with specific ID).

Tree count and density (vector grid or vector plot).

Tree crown (vector with size, and vegetation health indices stat).

Quantity of interlocking trees (vector).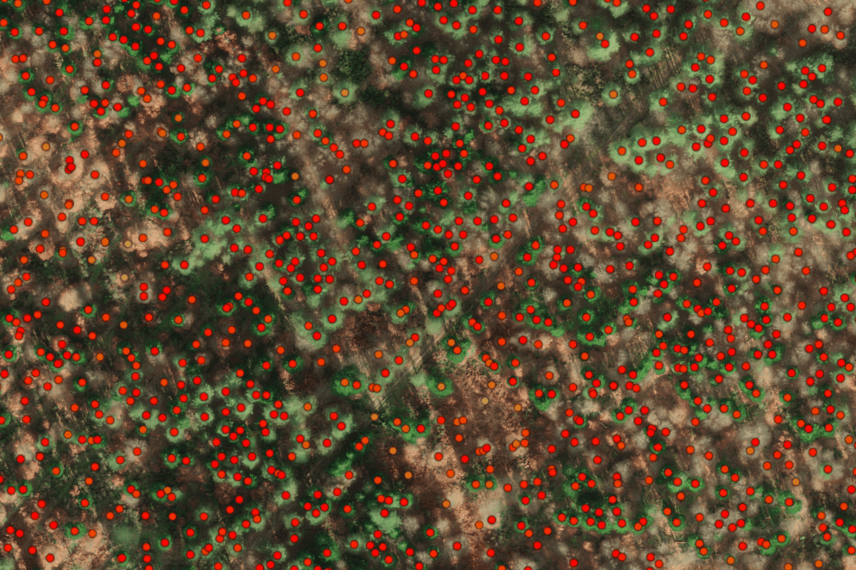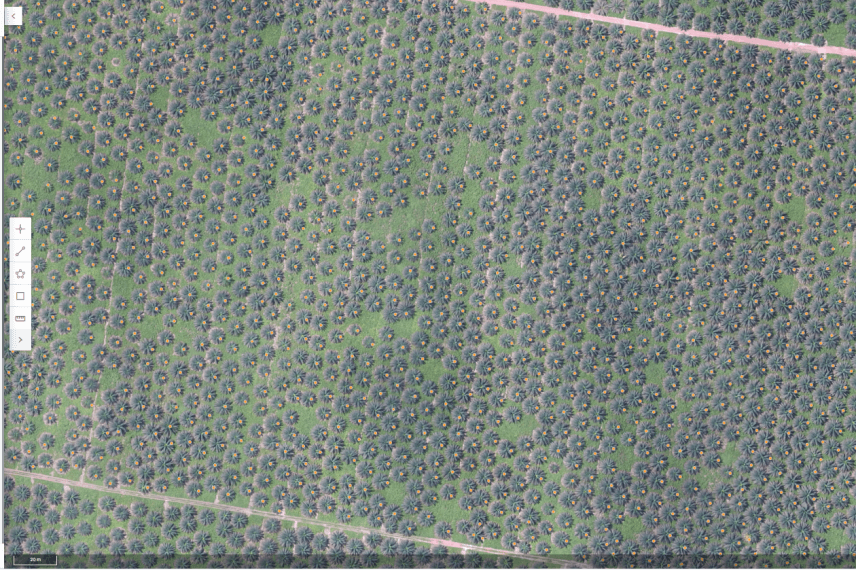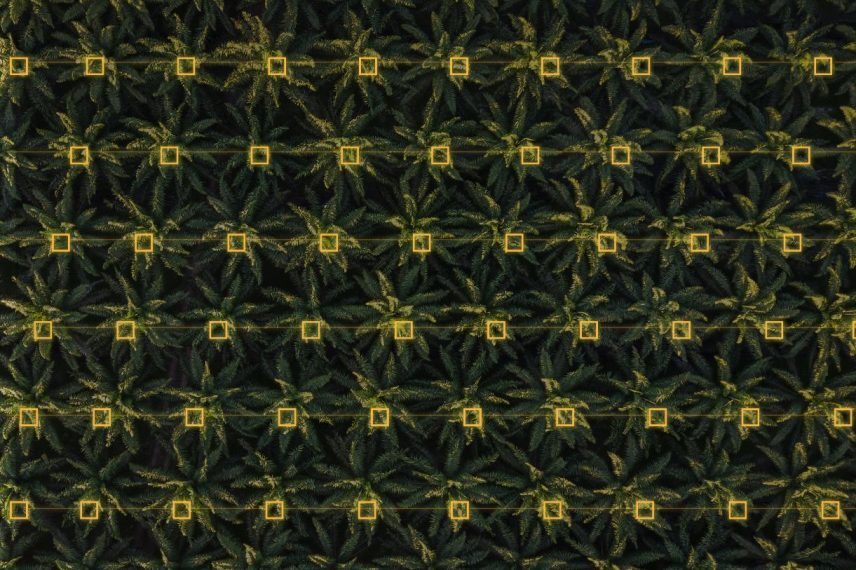 BUILD YOUR OWN APPLICATION
For use cases specific to your activities, see how to develop your own applications or have our experienced team do it for you.
Schedule a call with an expert