Leverage Alteia's data contextualization and AI workflows to simplify progress tracking across your worksites.
With Alteia Worksite, you can store and analyze your site data, coming from aerial drones, ground cameras, smartphones, satellites or laser scanners.
The application enables the visualization and the computation of images, orthophotos, and 3D data, the processing of AI driven analytics in order to increase the performance and safety on the worksite, while reducing associated costs.
Visualize your site in 2D or 3D, perform inventory and production monitoring at a quarry, construction site or mine site with Alteia's AI-based stockpile detection and volumetric estimation, compute cut and fill volumes or change detection between 2 datasets or at a given time against design files. Access instantly the data, projection tools, dashboards and reports you need and share it easily across your organization.
Powerful 2D / 3D Visualization
Visually assess how your site is doing today or over its lifetime in the timeline. Upload design surfaces or linework to see how you're faring against the final grade with easy-to-understand single-point, cross-section, and surface-to-surface comparisons. View your entire site with a 2D/3D model so realistic you can use it for virtual walkthroughs.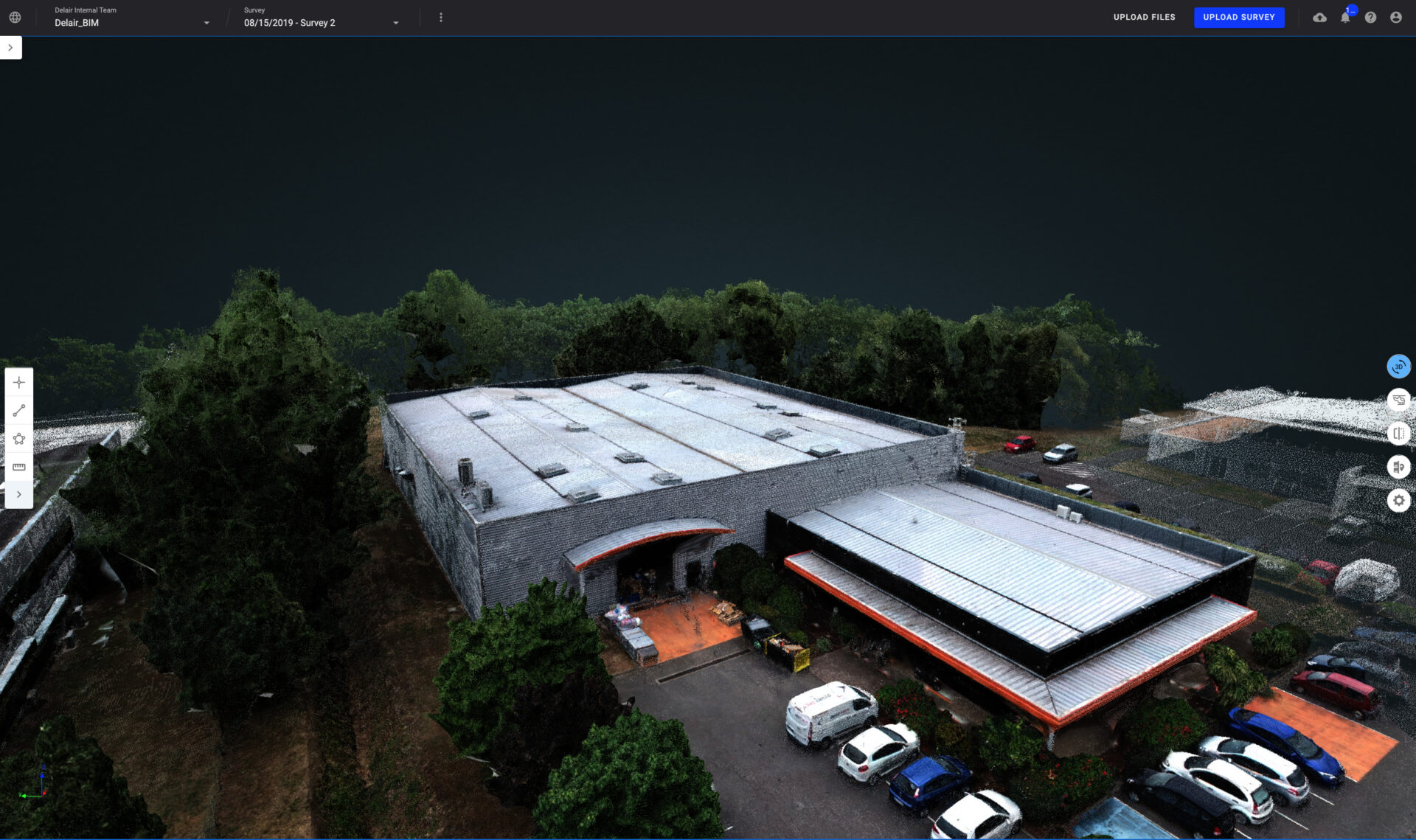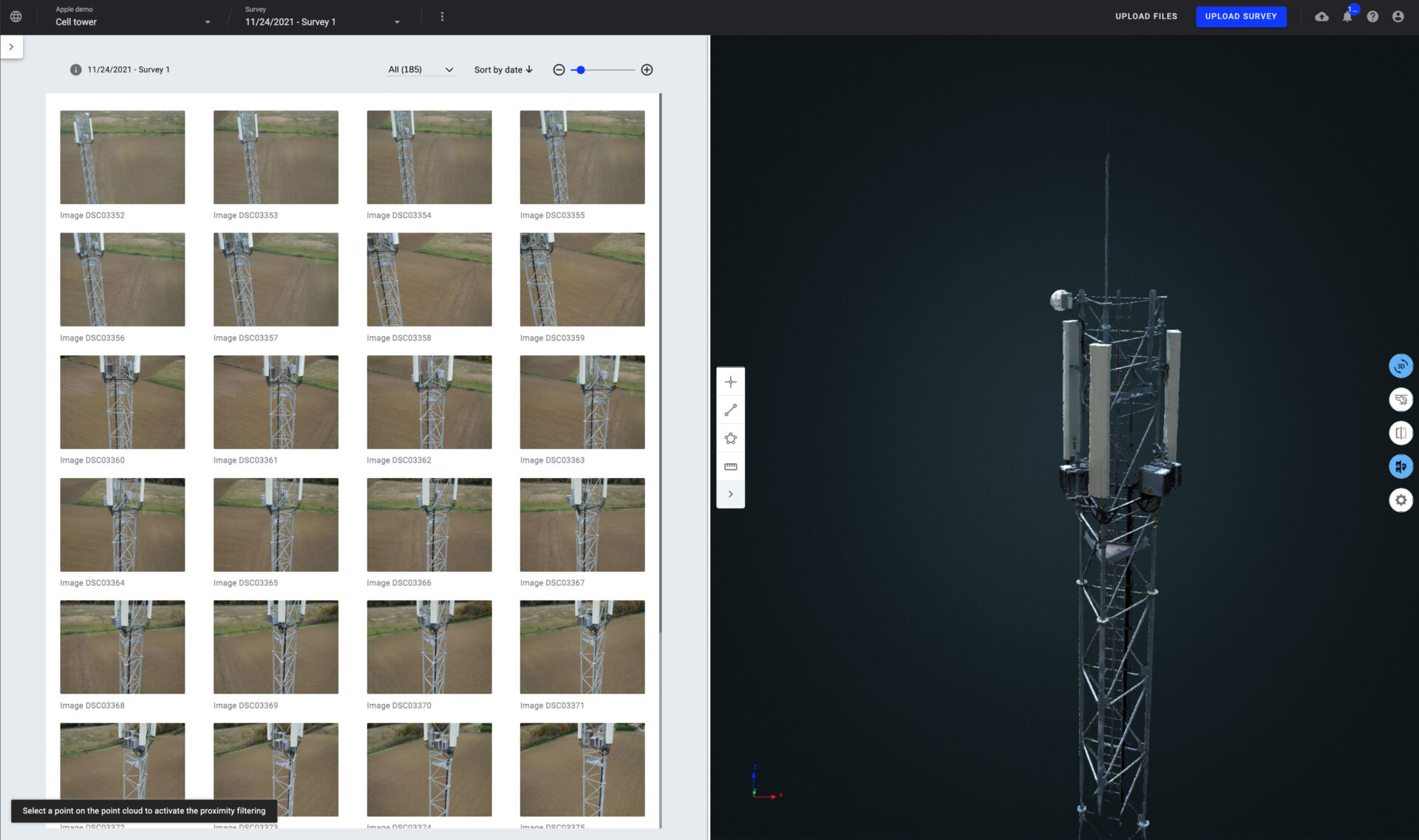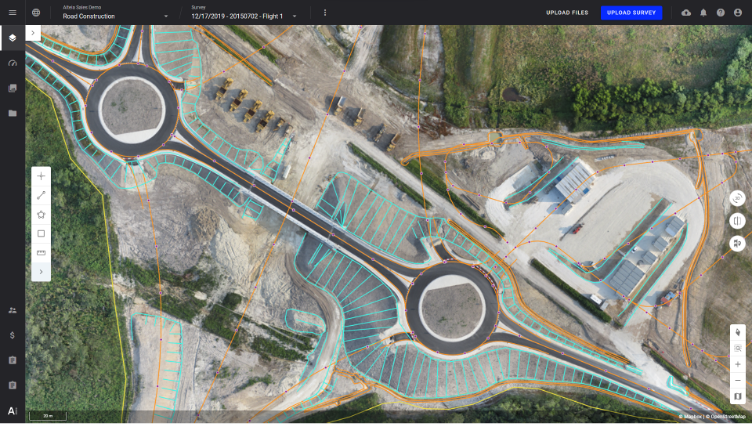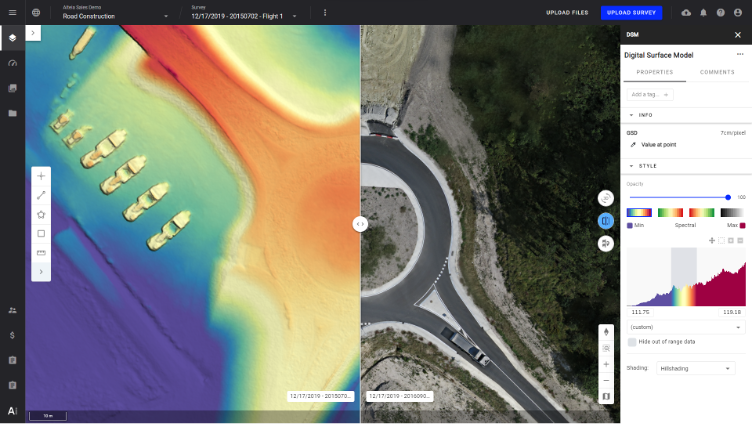 Collaborate and share information in real-time
Access data anywhere, anytime using the worksite management application and its mobile application extension.
Empower your entire team to collaborate from a single source of truth by using the annotation and collaboration tools, create tasks and allocate them to specific teams.
Leverage the mobile application to simplify communication by making 2D/3D maps mobile, and use it for new data inputs or field work validation.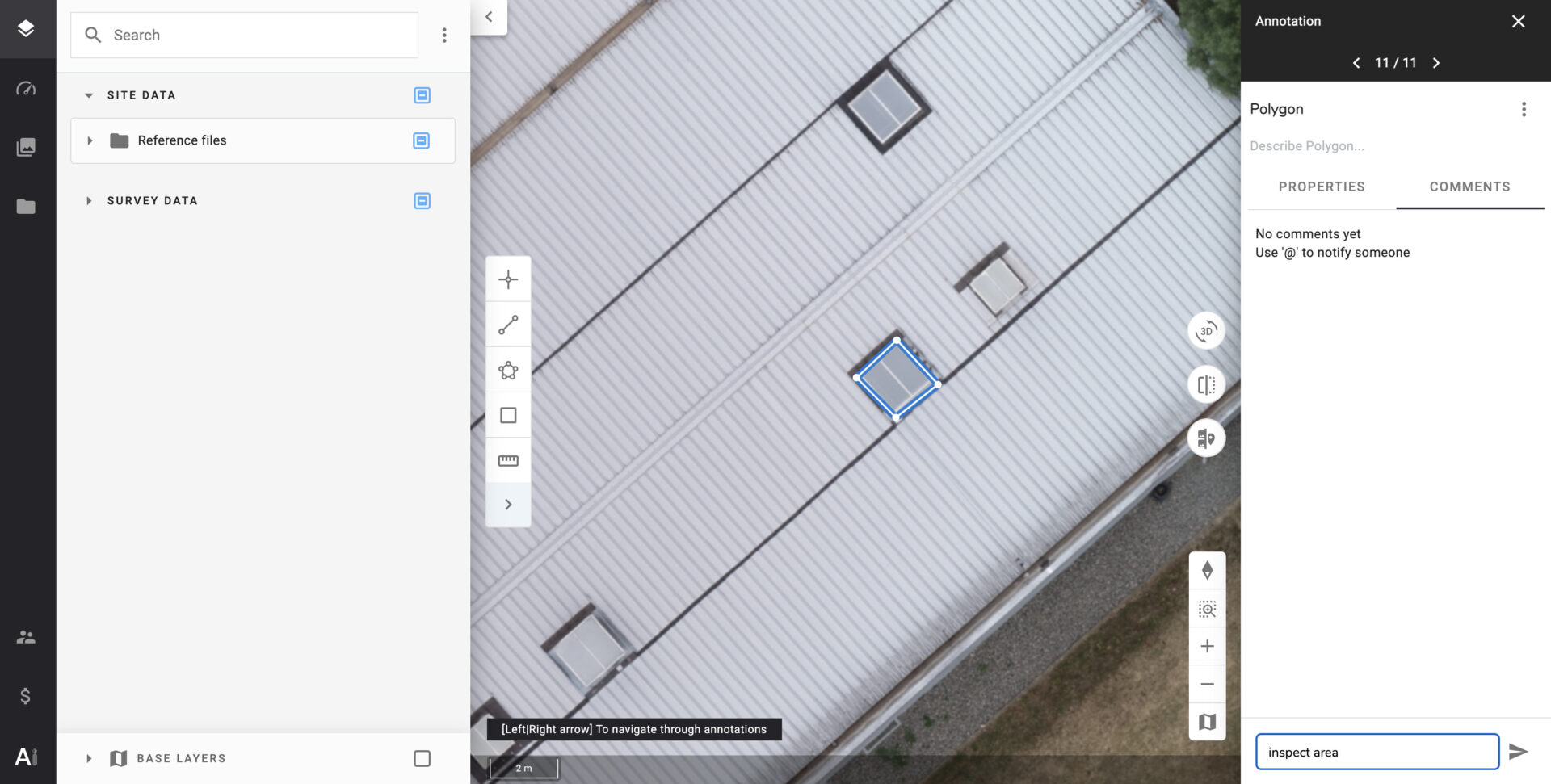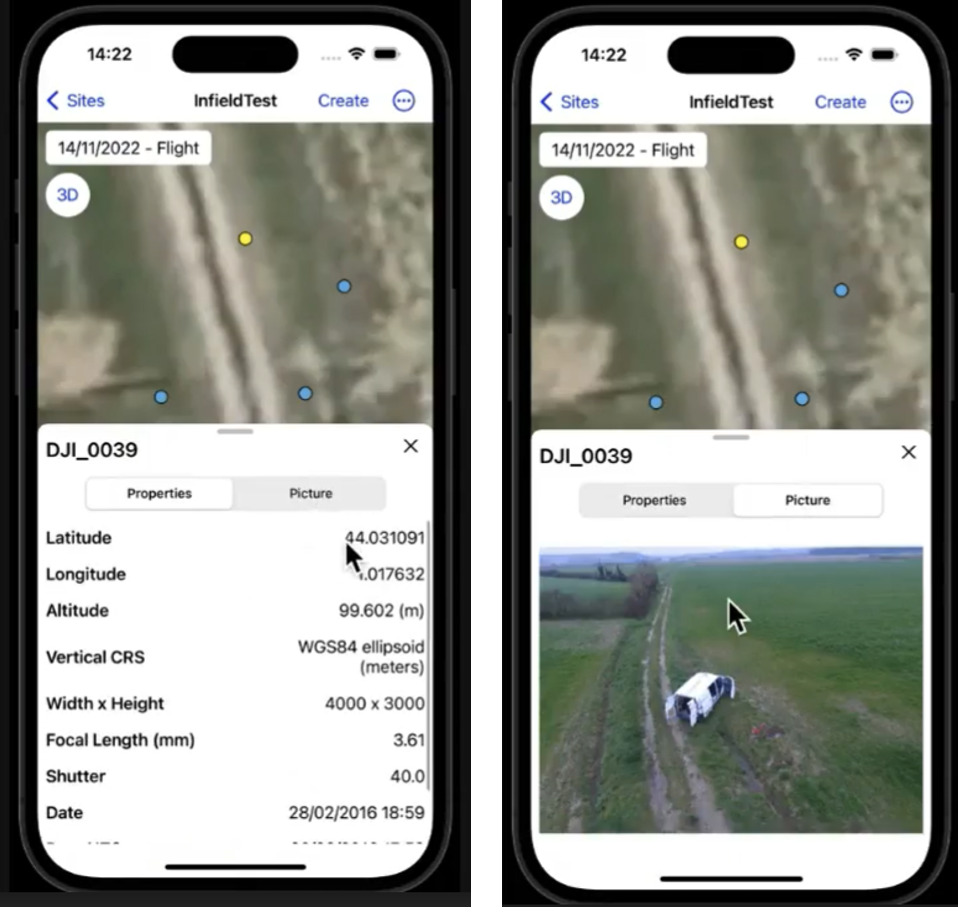 Facilitate your data capture tasks
Built within the Worksite Management application, the data capture module allows to manage efficiently data capture operations.
Ensure that data acquisitions are performed in due time, automate data quality checks, and build reports to track the efficiency of that critical component of the business.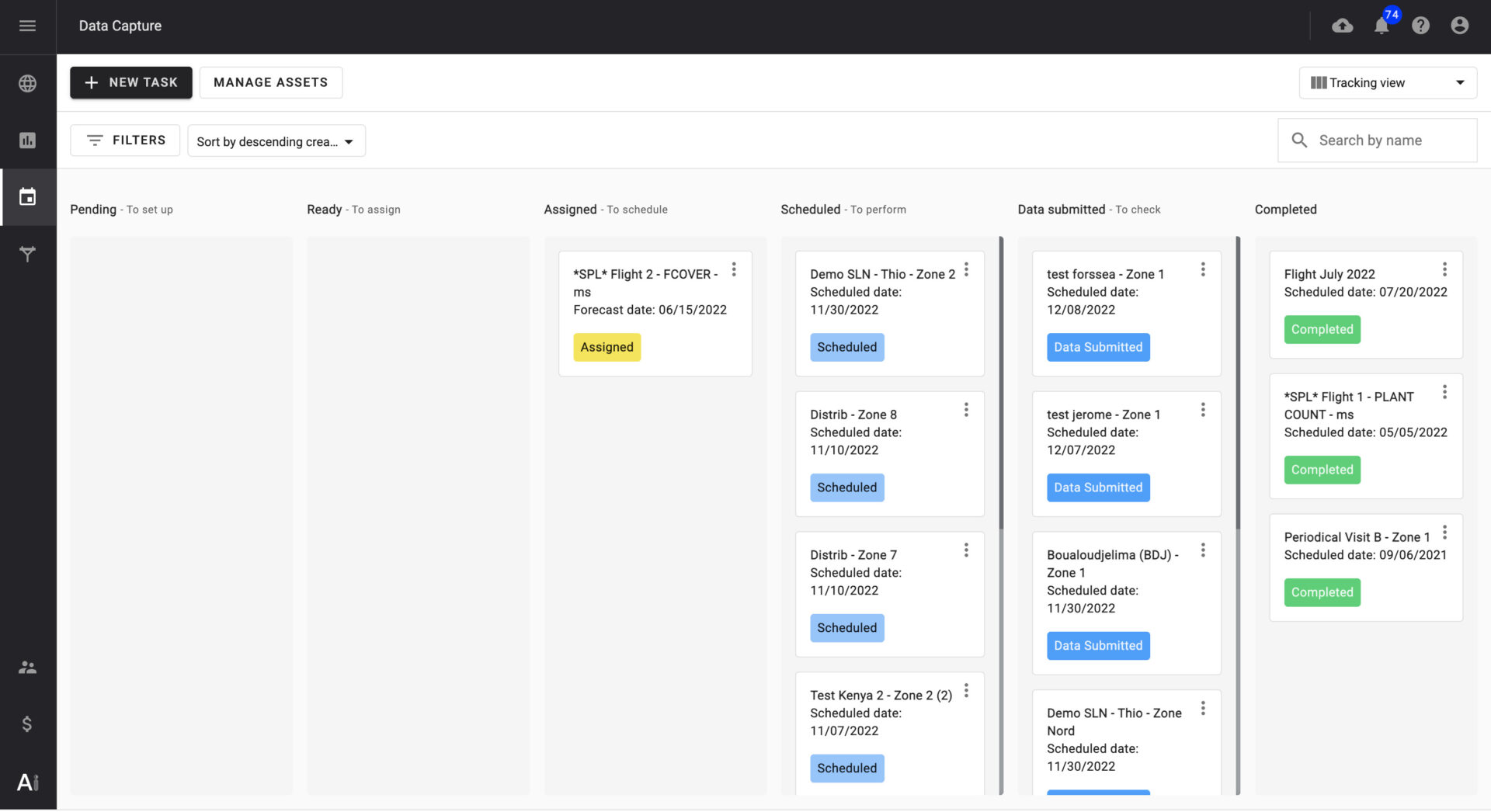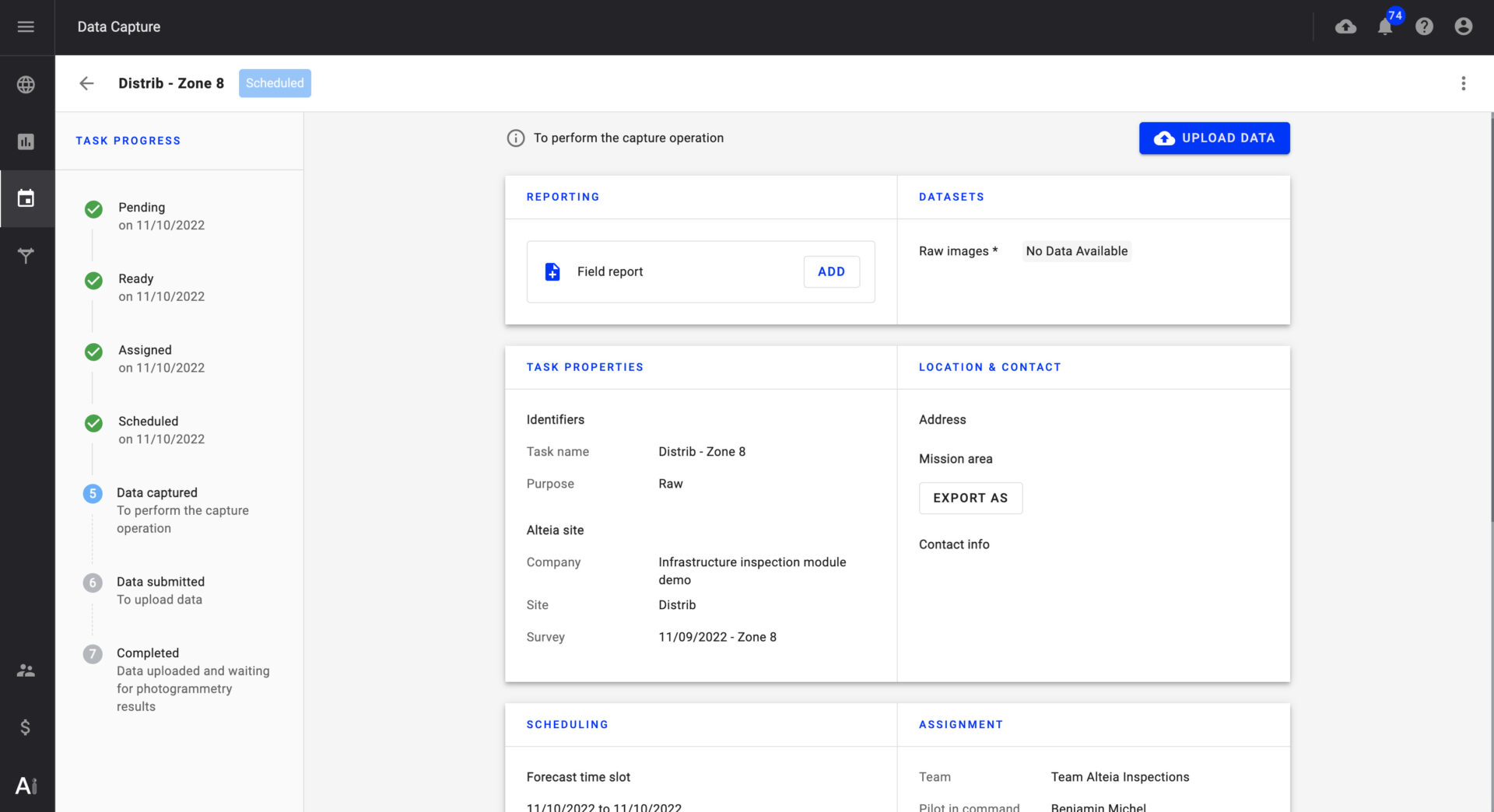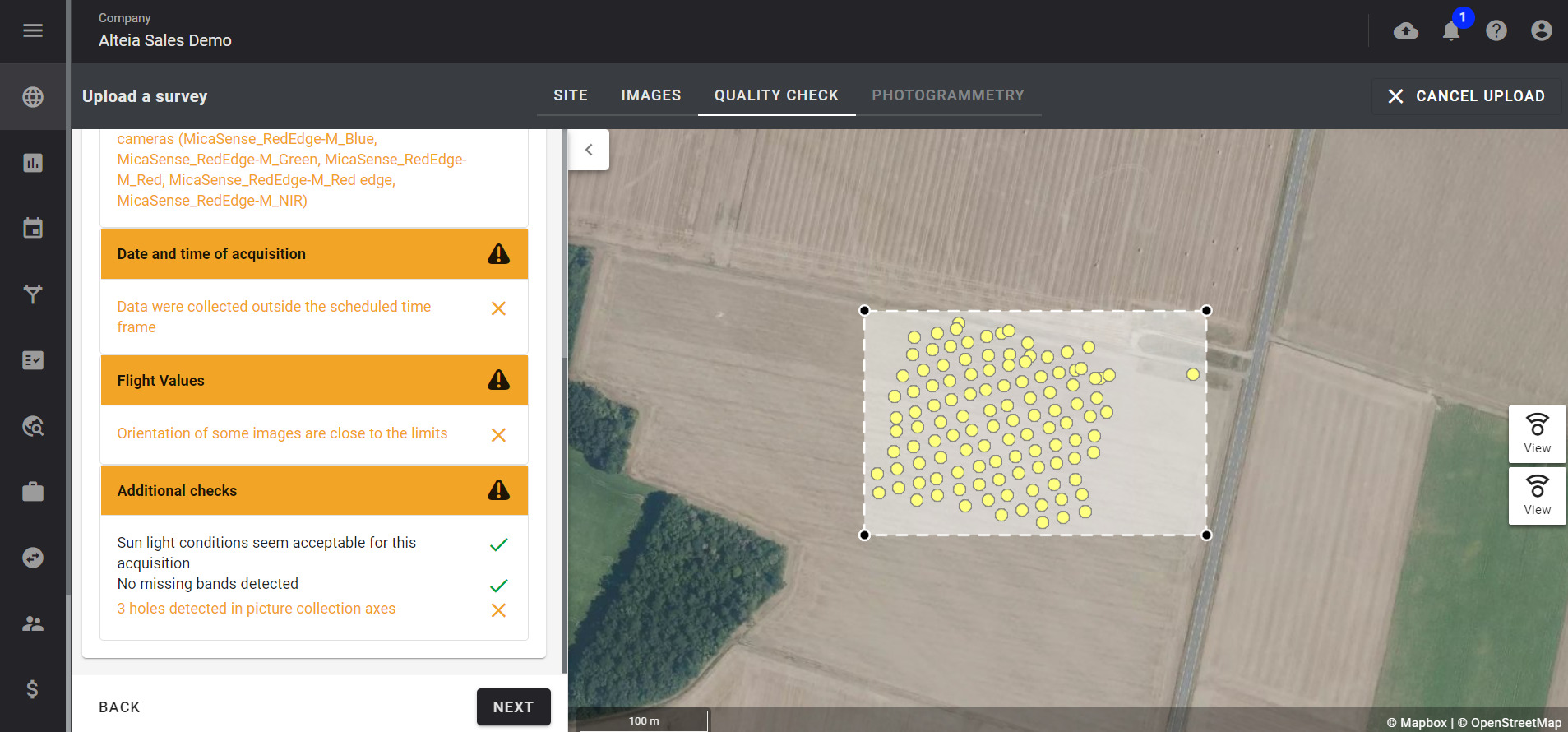 Accelerate and automate data processing
Simply drag and drop your data into Alteia, and it will process automatically your images (RGB, thermal, multispectral, hyperspectral) into a 2D and 3D map of your worksite within hours. Alteia Worksite Management leverages cloud computing and the best photogrammetry engines on the market depending on the desired outputs: Pix4d, Bentley Context Capture, or Agisfot Metashape. The application also includes an intuitive interface for manual or AI-assisted Ground Control Point tagging.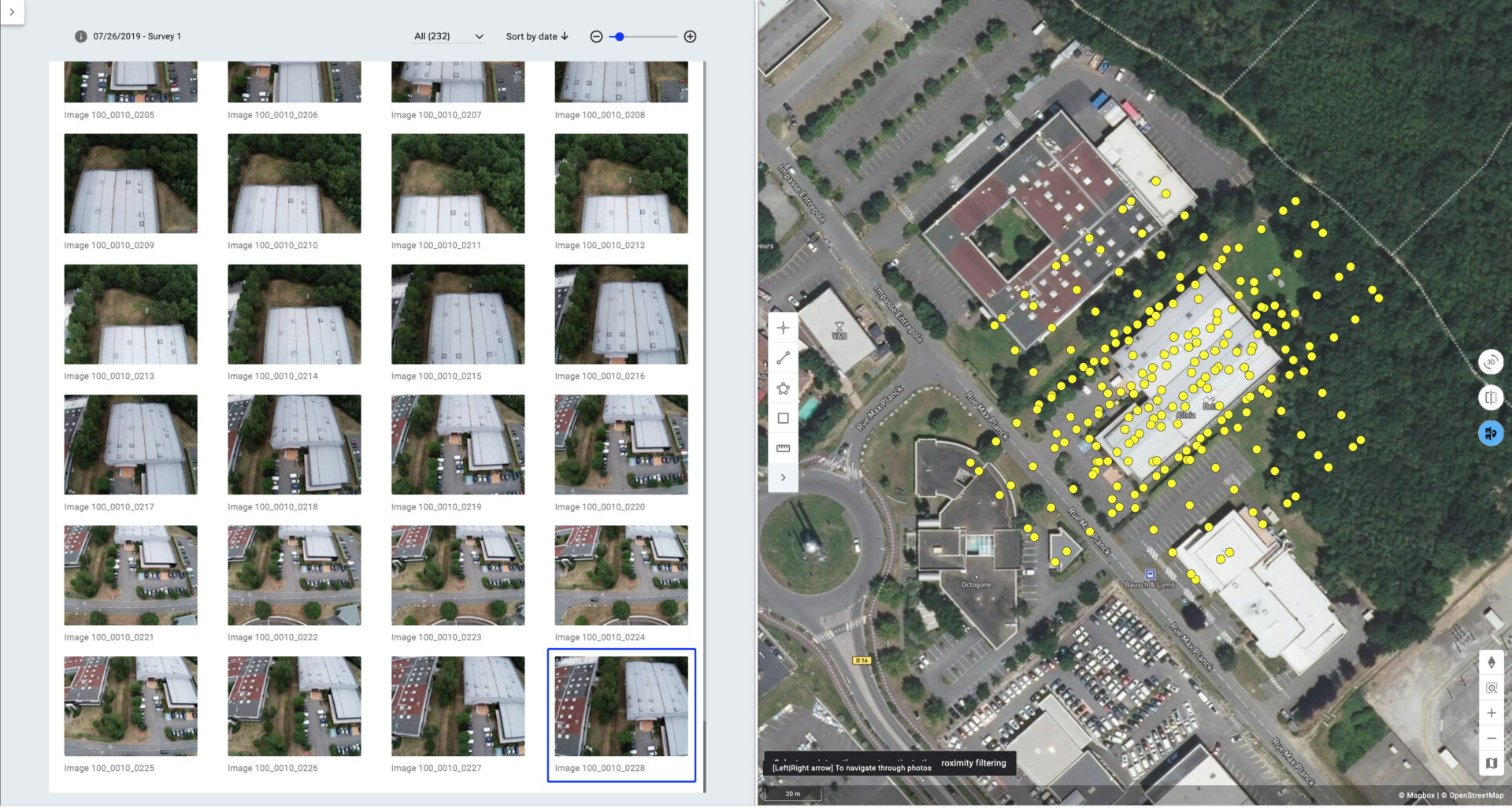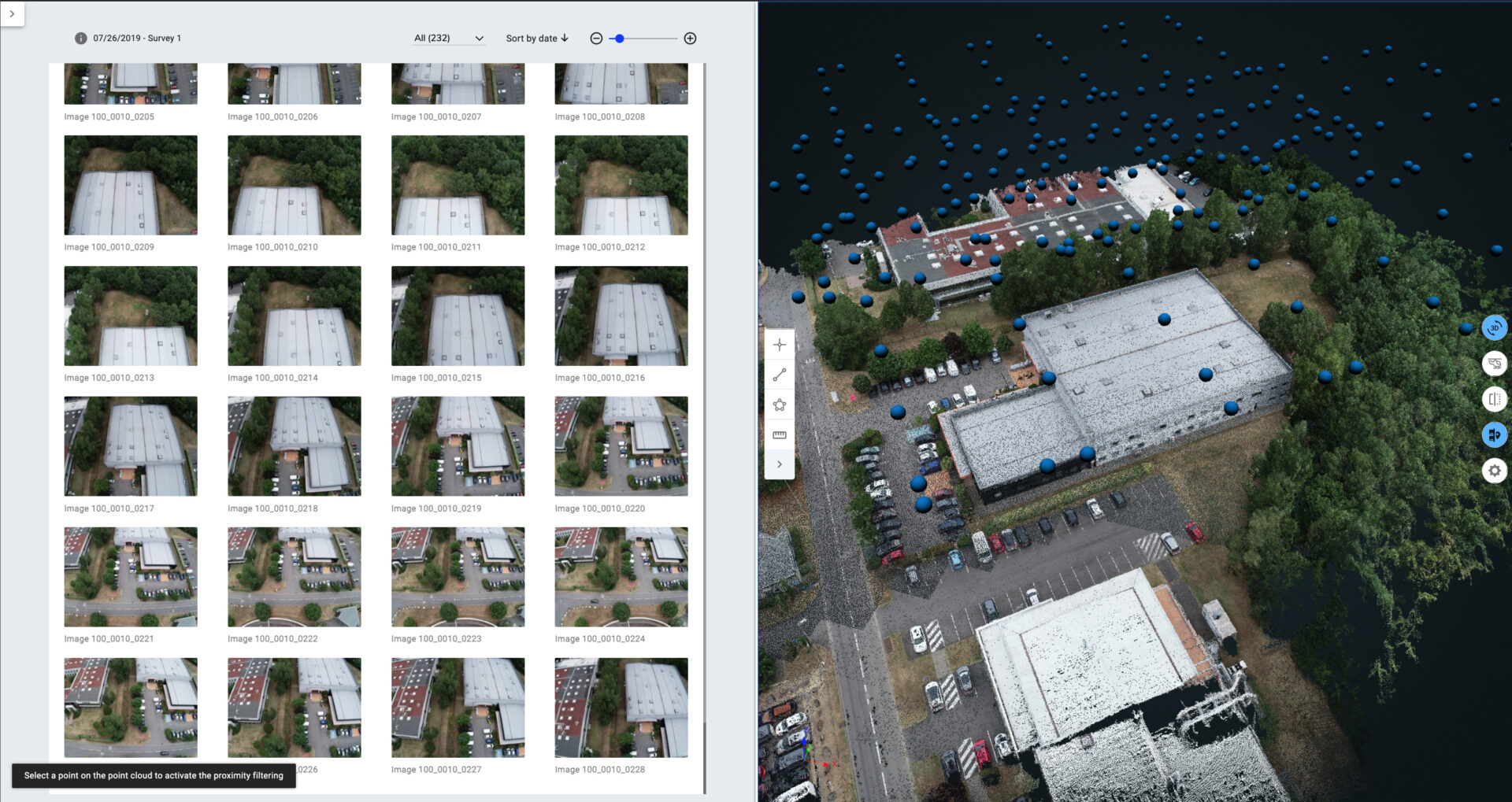 Measure and Analyze your Worksite
Produce a digital twin of your worksite to visualize changes, track progress, and communicate plans to your team. Quickly turn visual data coming from various types of sensors into real-world measurements and layer surveys against design to gauge exactly how you're pacing.
Switch easily between 2D and 3D and unify your data thanks to our co-registration tools.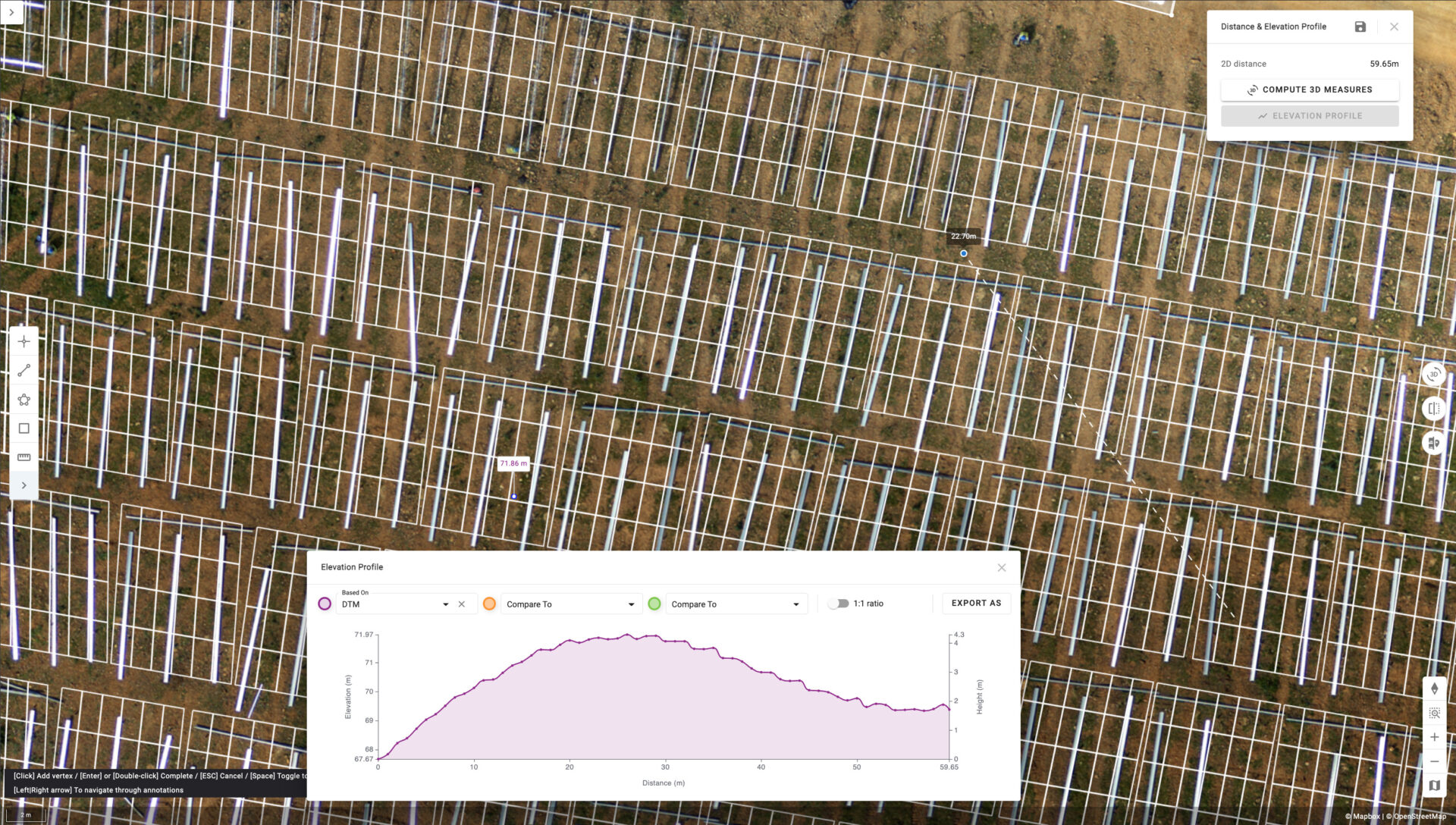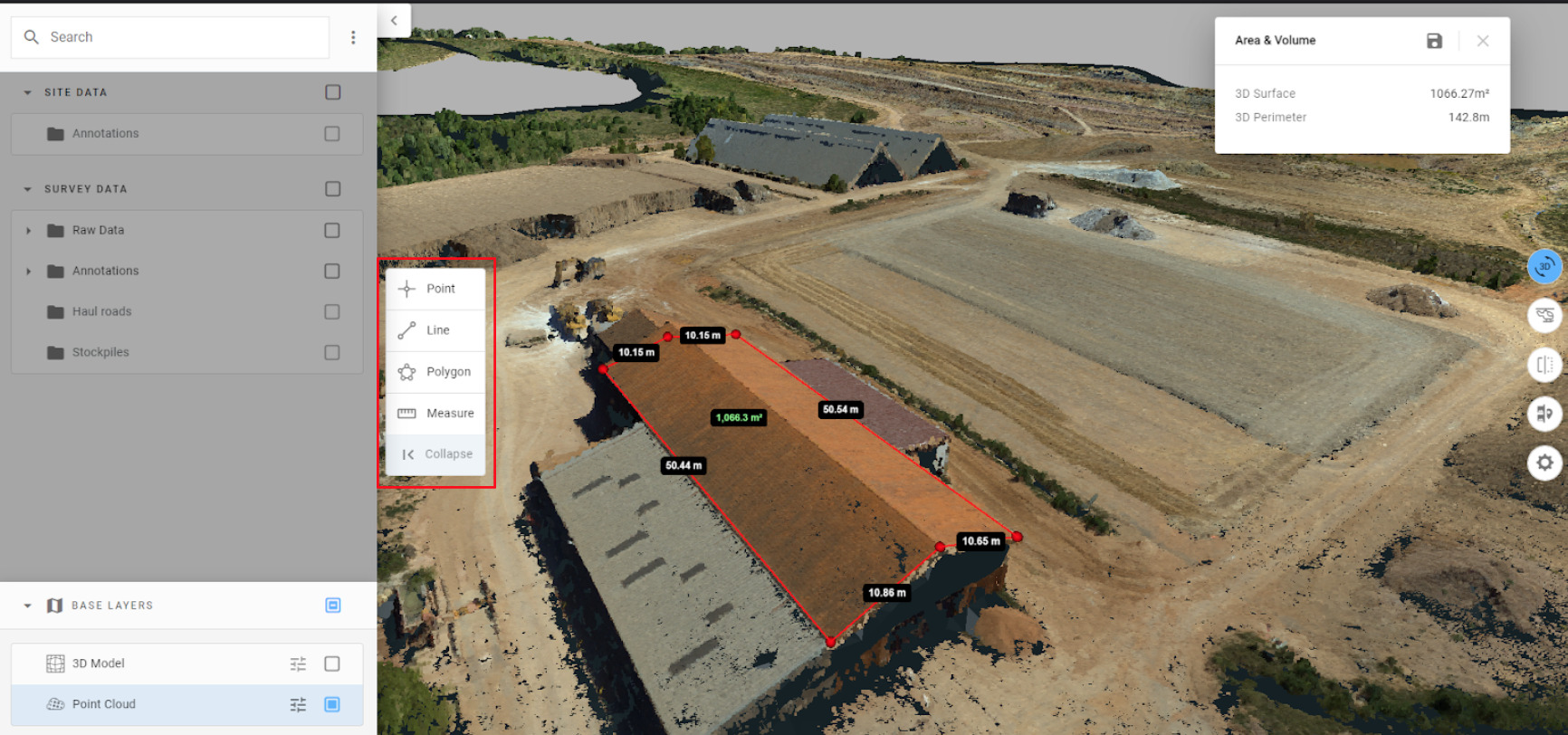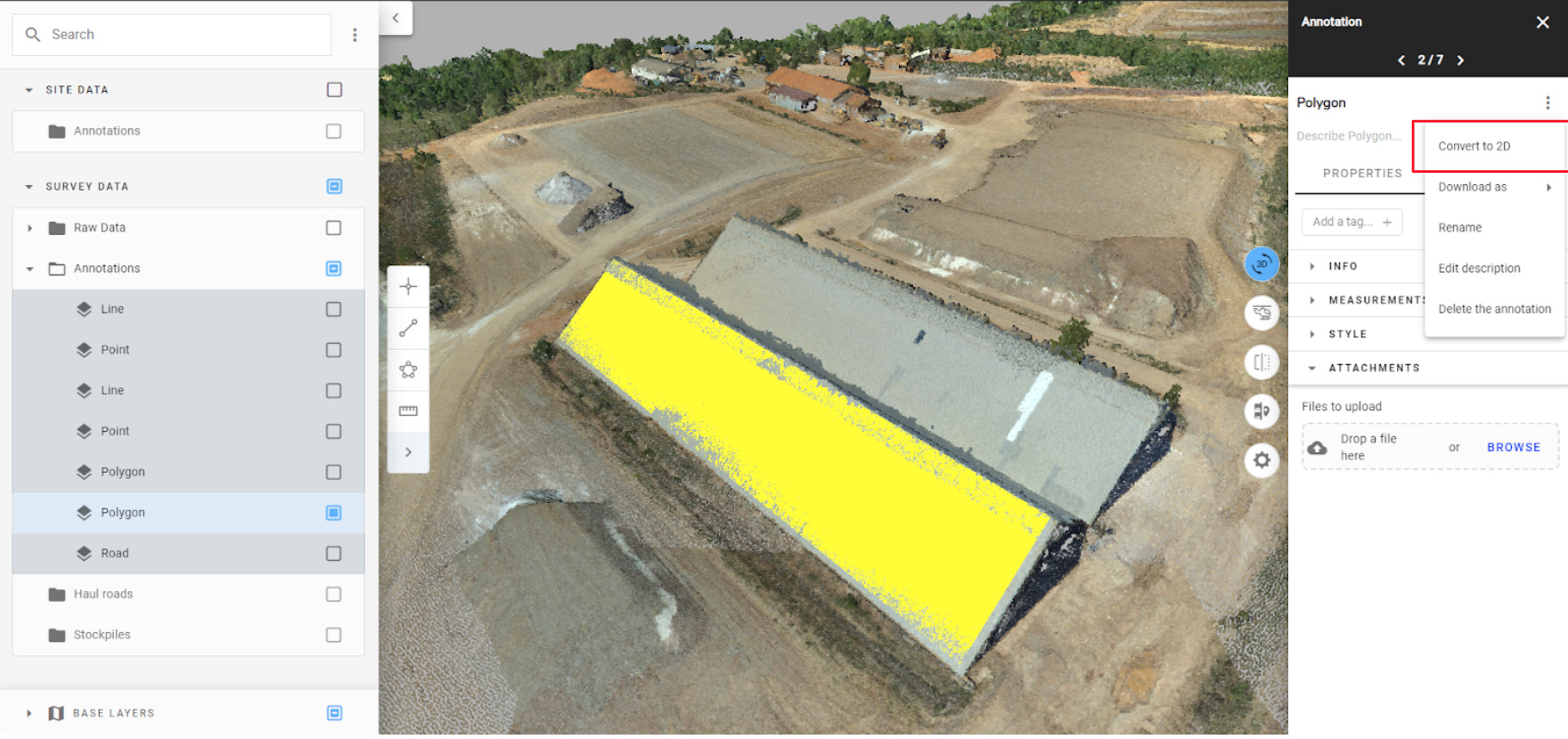 Assess how your site changes over time
Leverage contextualization tools, time series analytics and 2D/3D compare tools to view how elevation profiles, surfaces, or volumes evolve over time. Create reports and share with your teams.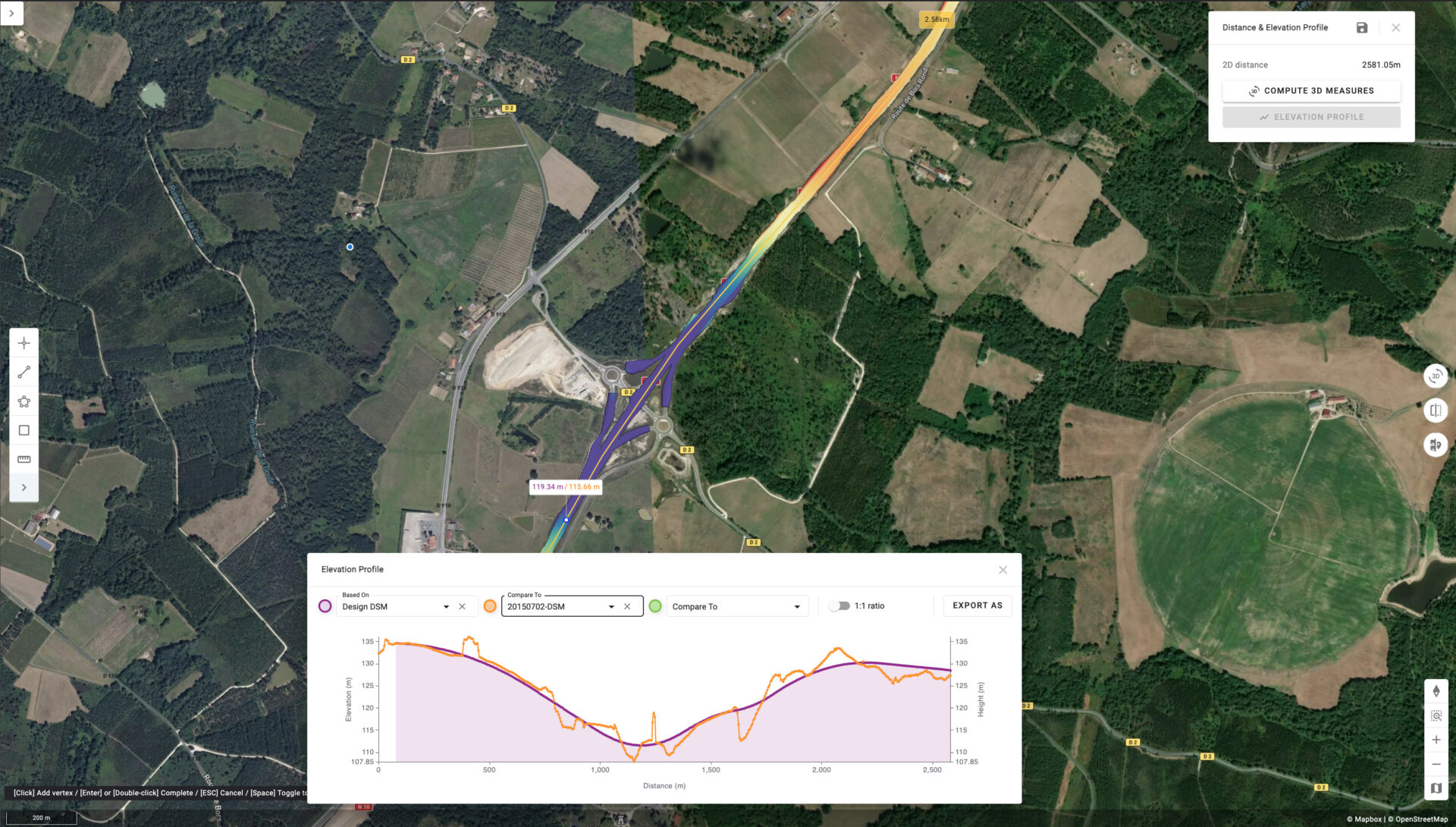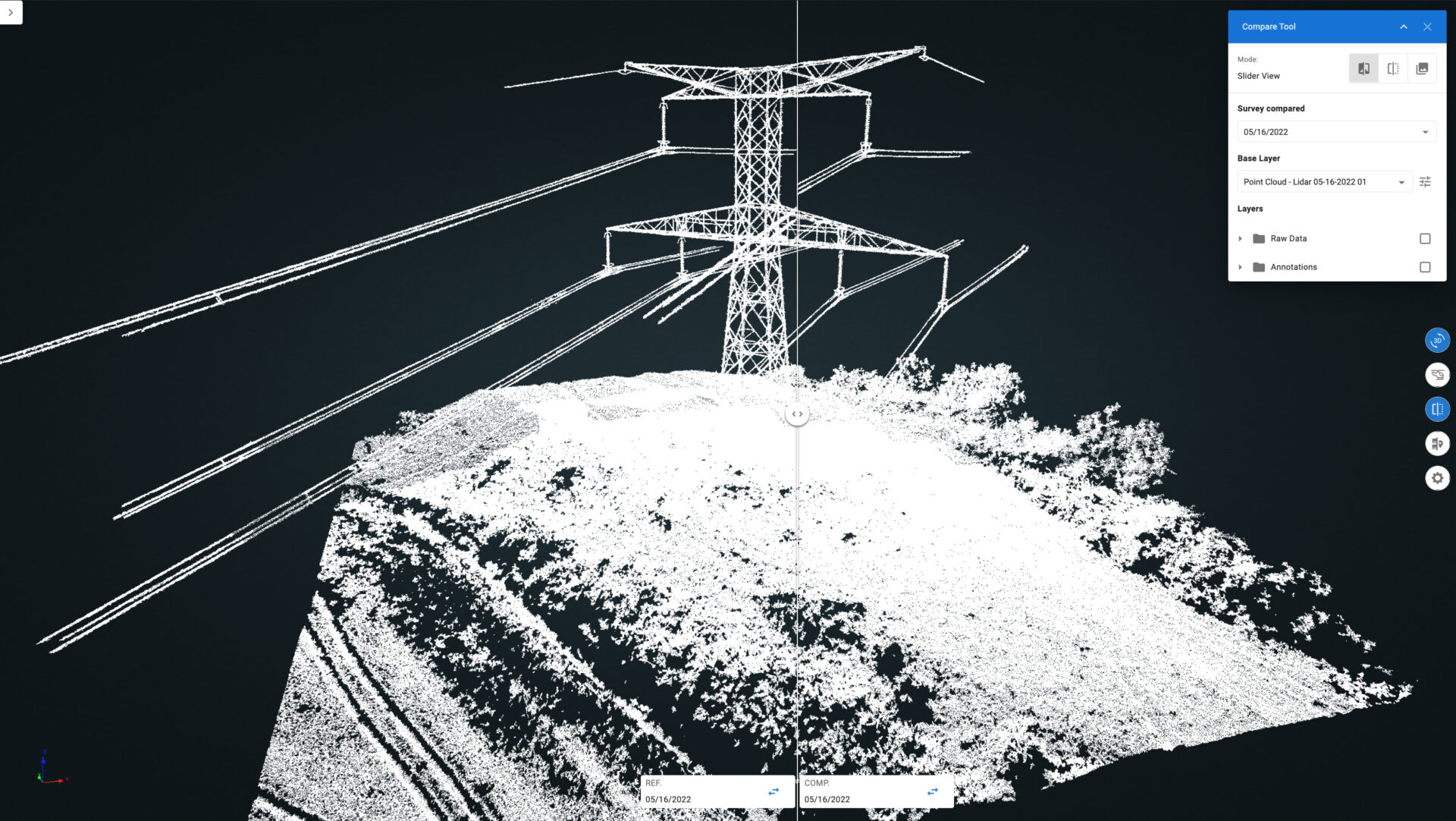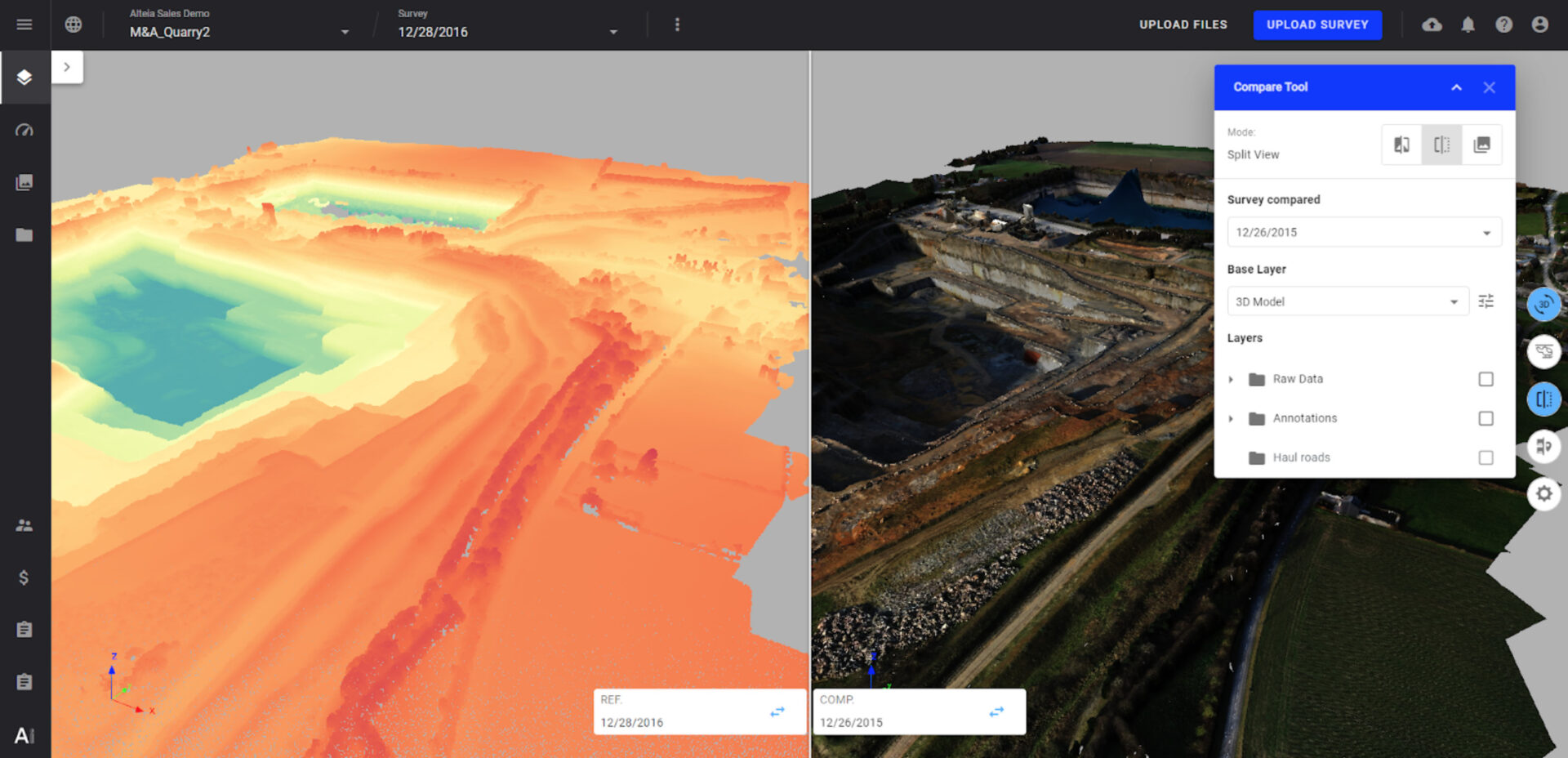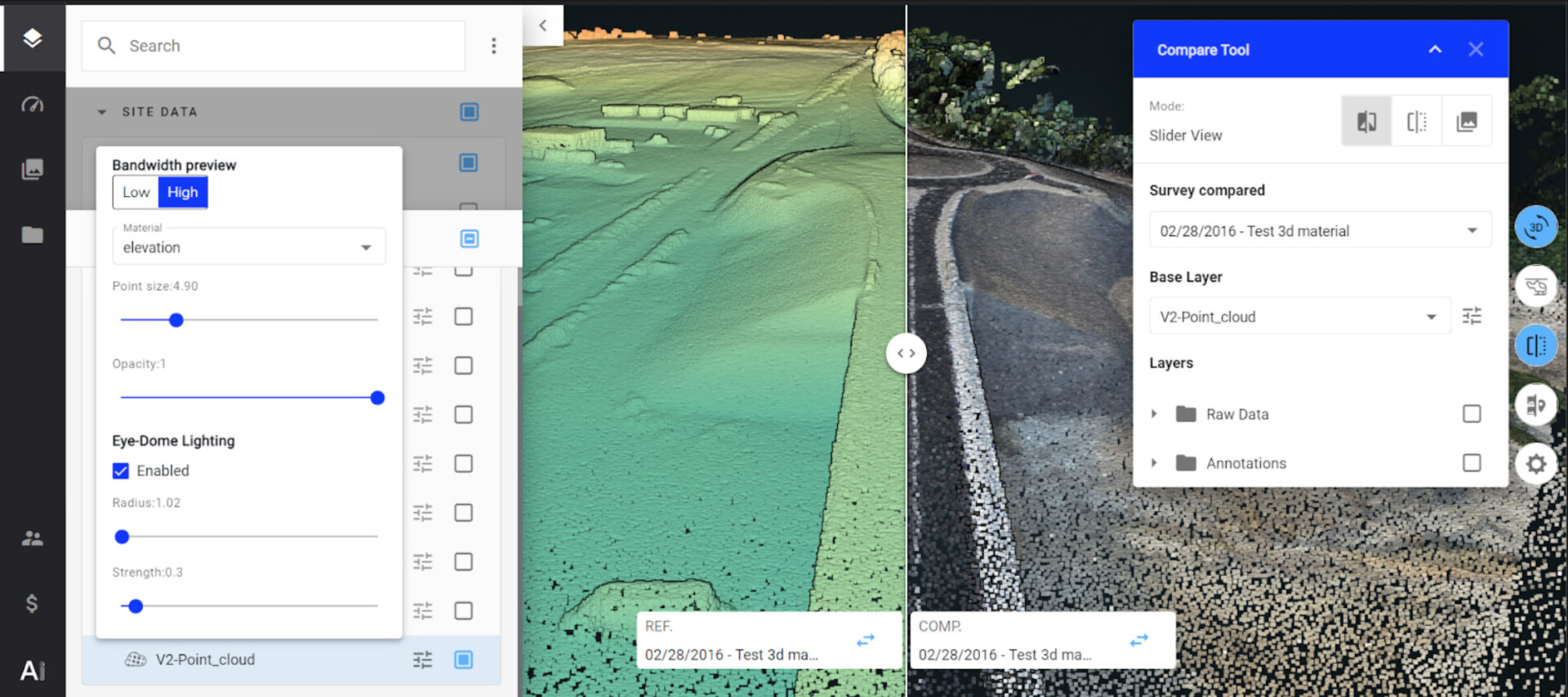 Advanced stockpile detection and production monitoring
Alteia Worksite enables advanced stockpile detection and calculations for accurate, guaranteed, production monitoring and reporting. Inventory & Production Monitoring at a quarry or mine site is eased thanks to features for bulk material management, materials that can be assigned to the stockpiles whose volumes are calculated in Alteia Worksite. The Material Management module enables :
Import materials with their bulk density, or input single materials
Assign materials to stockpiles
Display total inventory within a site
Generate an inventory report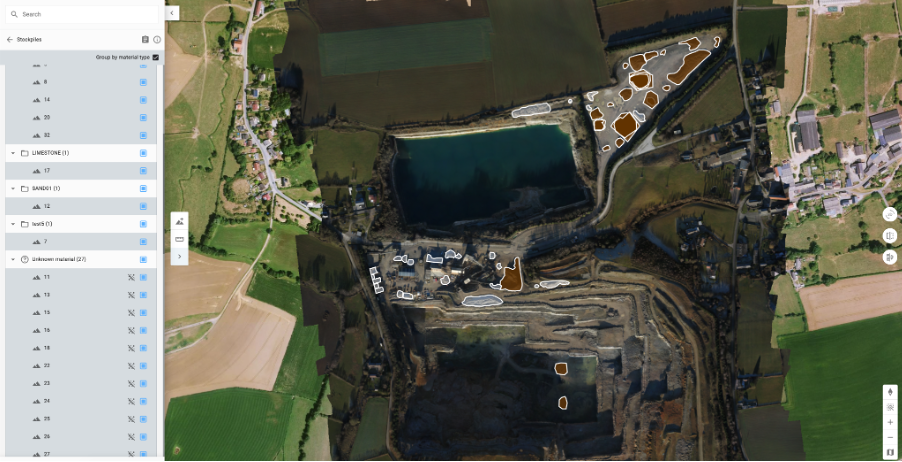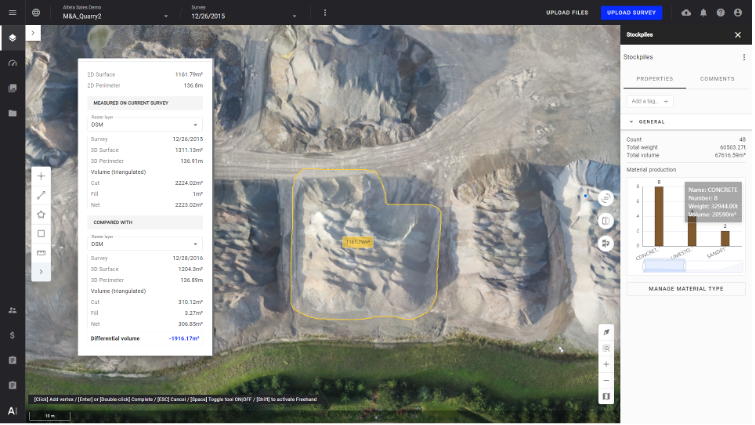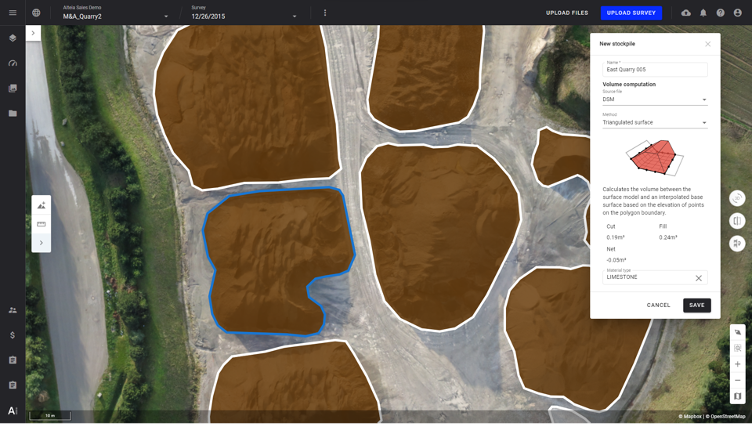 Design Analysis
Design files and Building Information Modeling (BIM) workflows can be managed efficiently through Alteia Worksite, leveraging reality captured and processed data (orthophotos, 3D models, annotations) and design data, from 2D or 3D CAD files. Alteia Worksite Management allows you to easily import, overlay, and view design plans and BIM models and utility maps on all maps of your Alteia project. This lets you quickly check progress against plan drawings, grading vs. actual elevation, spotting health and safety issues, structural problems, annotating delivery route planning, and many other use cases.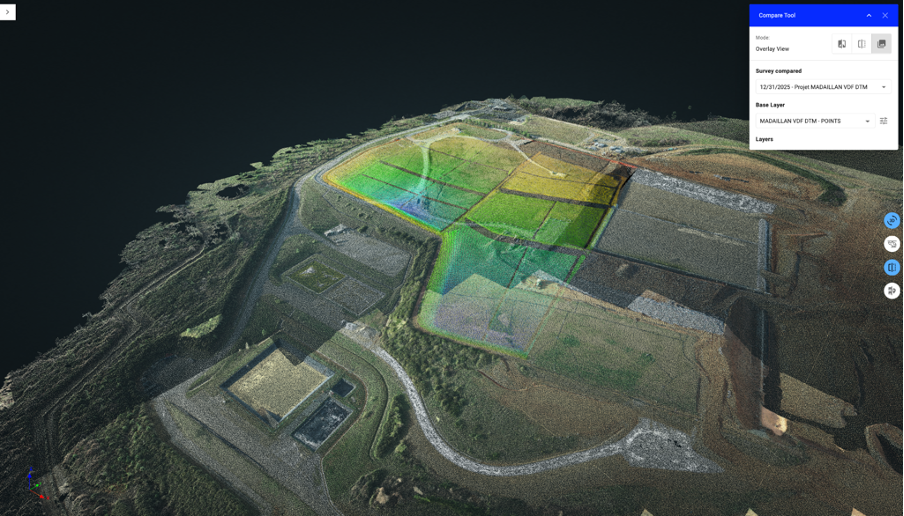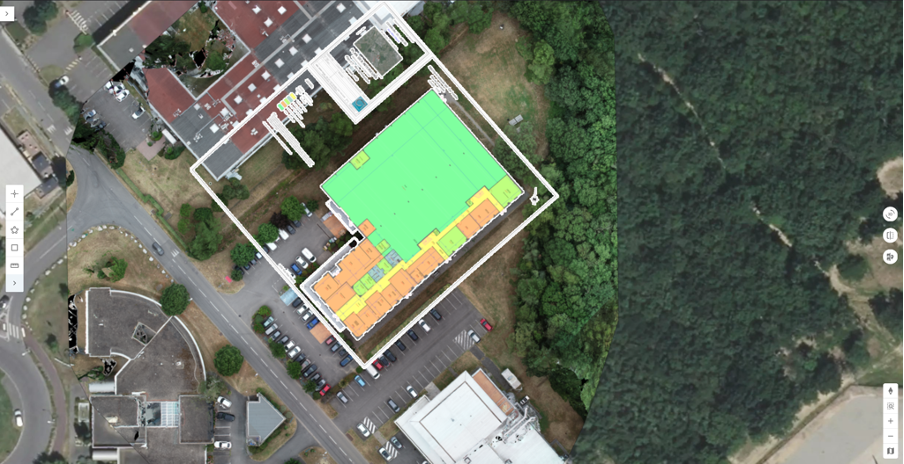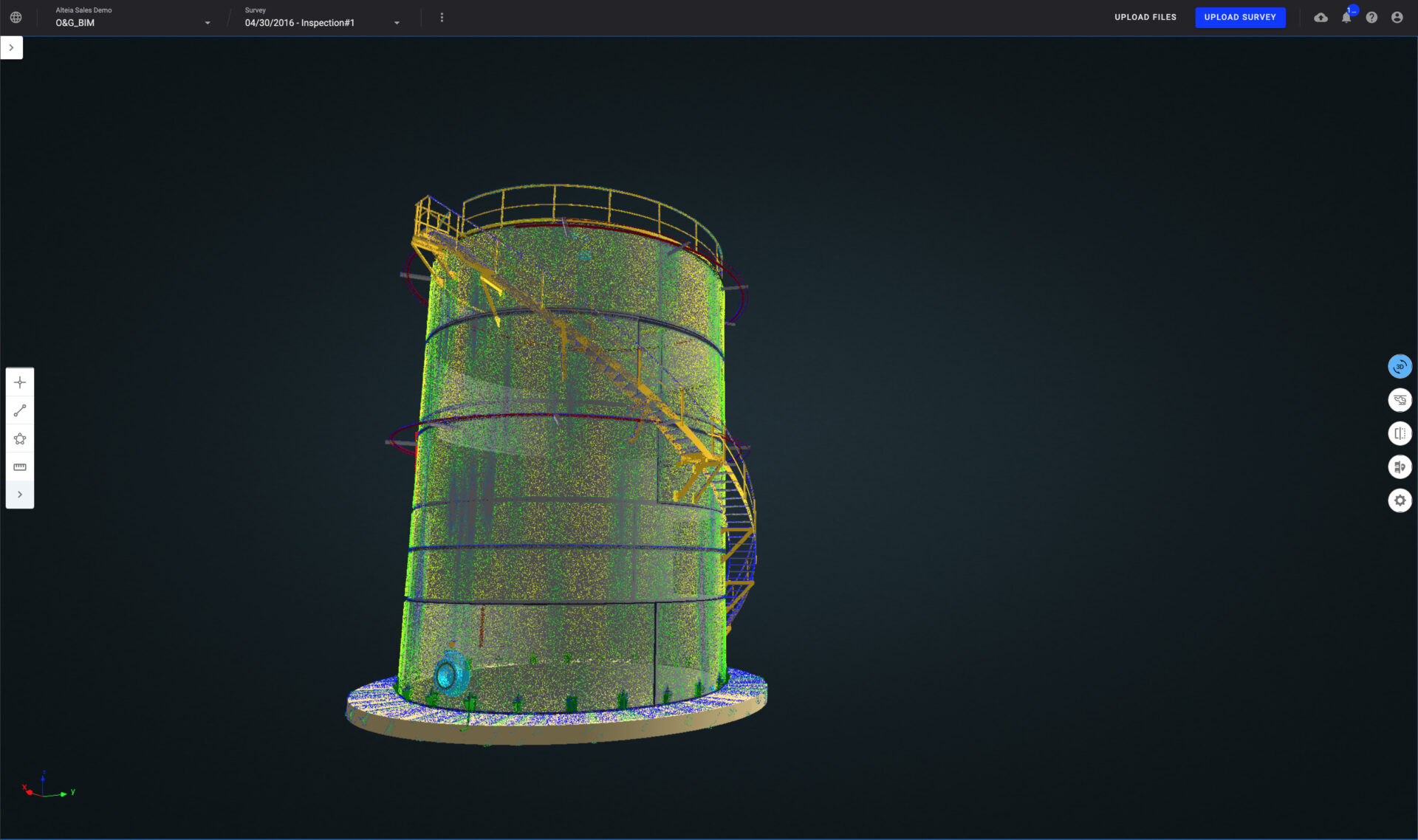 Automated Report generation
Get your operational teams or stakeholders the data they need, right on their device, with easy and secure digital sharing. Downloadable PDF and CSV reports show breakdowns of every measurement—from stockpile volumes to remaining airspace to cross-section comparisons. Each includes a timestamp and direct-to-measurement hyperlinks for simple collaboration. Download an example of stockpile report here.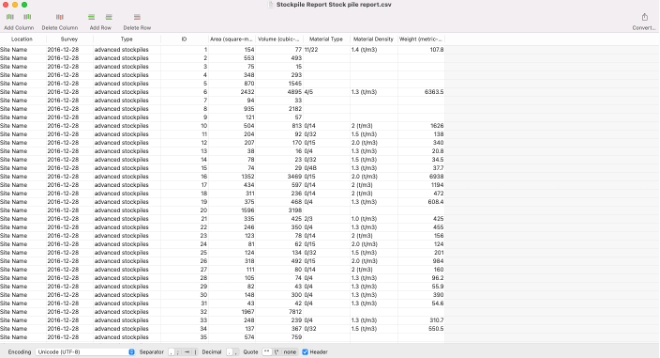 Warning: Illegal offset type in isset or empty in /code/wp-content/plugins/advanced-custom-fields-pro/includes/local-meta.php on line 197 Warning: Illegal offset type in isset or empty in /code/wp-content/plugins/acf-extended/includes/local-meta.php on line 224 Notice: Array to string conversion in /code/wp-content/plugins/advanced-custom-fields-pro/includes/acf-value-functions.php on line 96 Warning: Illegal offset type in isset or empty in /code/wp-content/plugins/advanced-custom-fields-pro/includes/local-meta.php on line 197 Warning: Illegal offset type in isset or empty in /code/wp-content/plugins/acf-extended/includes/local-meta.php on line 224 Notice: Array to string conversion in /code/wp-content/plugins/advanced-custom-fields-pro/includes/acf-value-functions.php on line 122
Civil Engineering & Construction
Mining & Aggregates
Waste Management 

Cloud-based.
No need to install any software. Just log to your Alteia Worksite Management account and manage all your data from there, benefiting from elastic storage capabilities and high performance computing.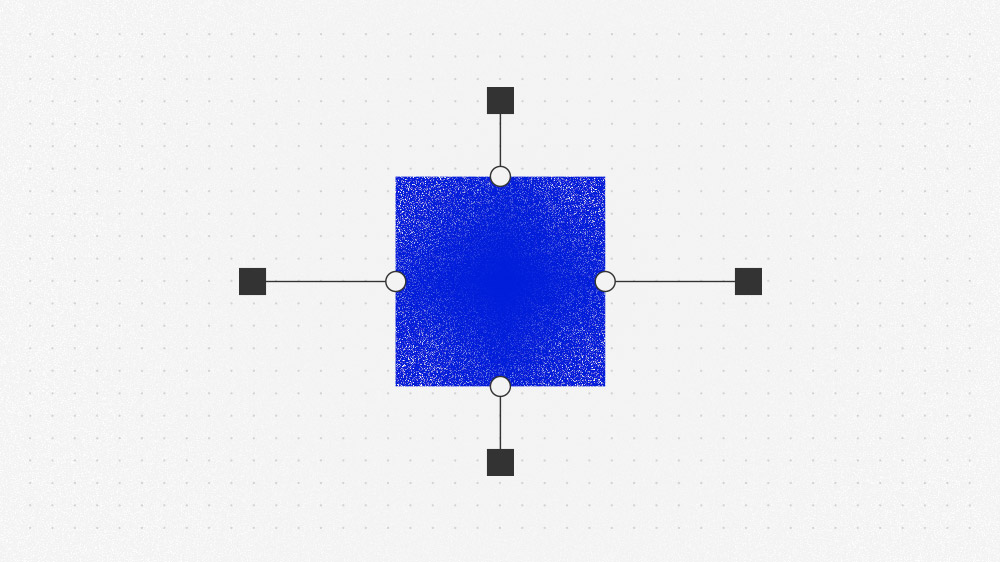 Annotation and collaboration tools.
Annotate your data and share with your team, and keep track of everything thanks to the data archiving capability of the platform. Enhance your communication and knowledge of the site inside and outside of your organization.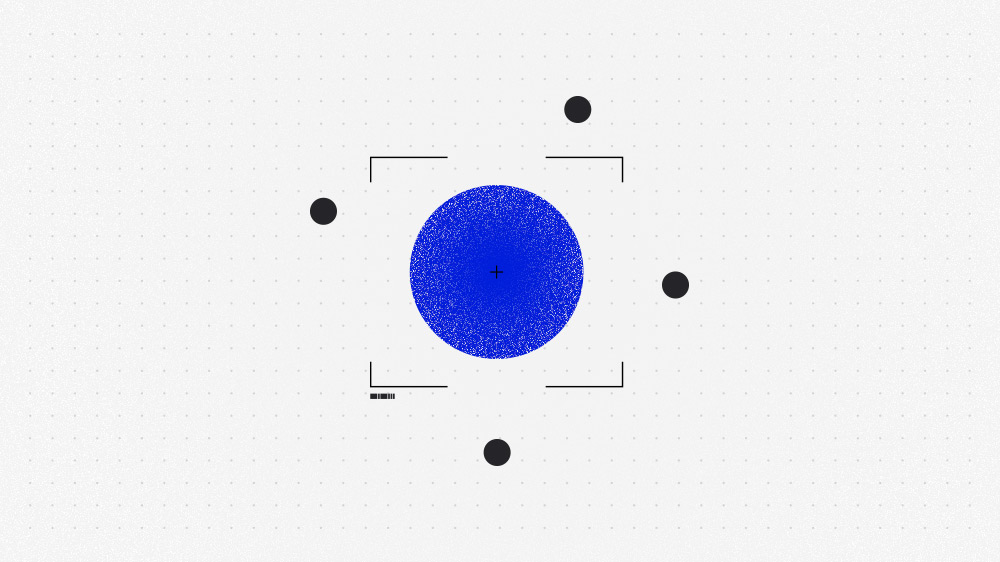 Powerful Photogrammetry engines.
Alteia embeds powerful photogrammetry engines powered by Pix4d and Metashape in order to generate accurate 2D maps or 3D models out of aerial photos. Just pick the solution that suits your needs the best.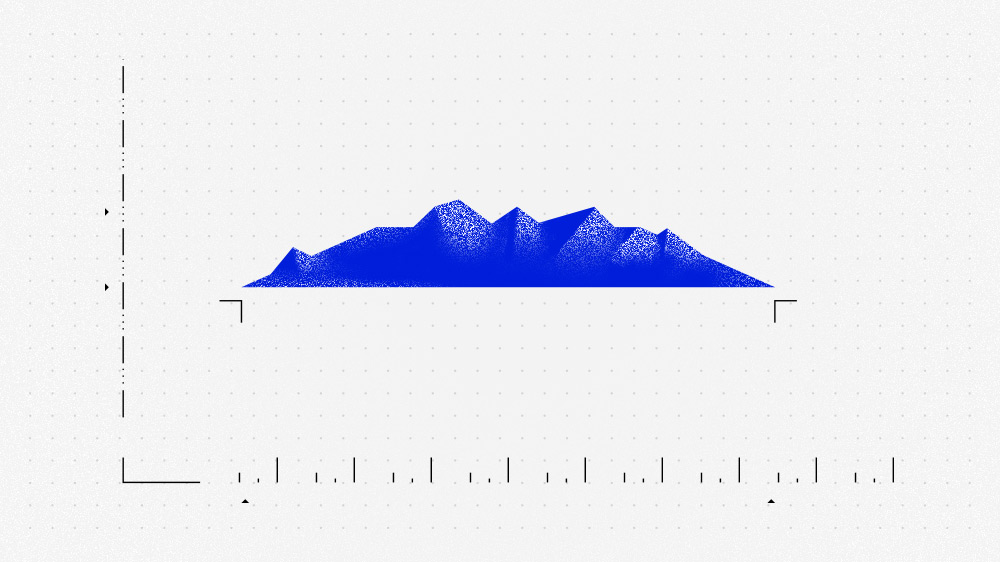 Easy-to-use measurement tools.
Measuring your site takes just a few clicks, and on-screen calculators and analysis tools make measuring volumes, surface areas, road grades, elevation, cross-sections, and cut/fill very easy.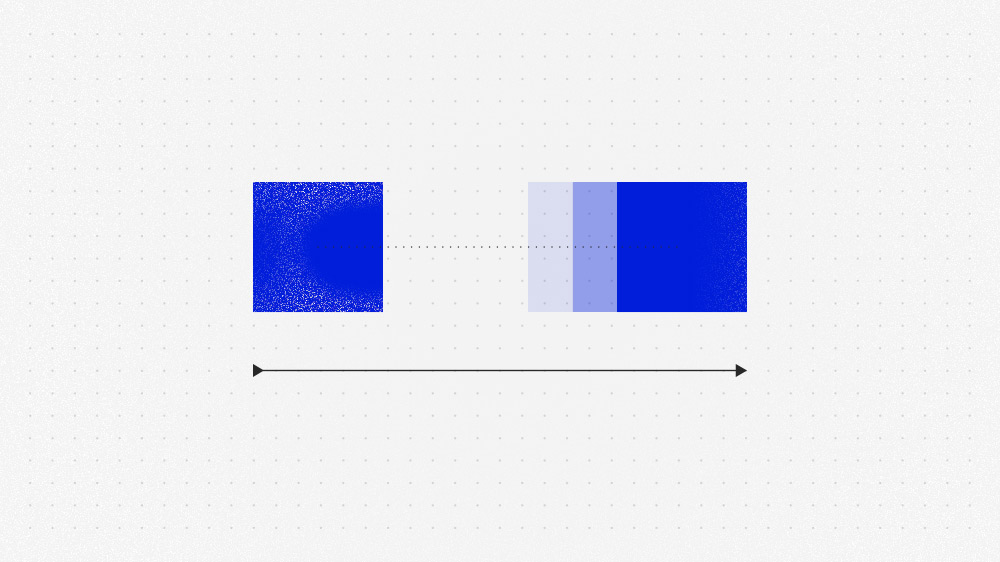 2D and 3D comparison tools
Upload design surfaces or surveys made at different times to see how you're progressing towards the final grade or from one date to another. Intuitive tools, like our Change Map available in 2D or 3D, show how far you need to go and survey-to-survey comparisons make assessing productivity straightforward.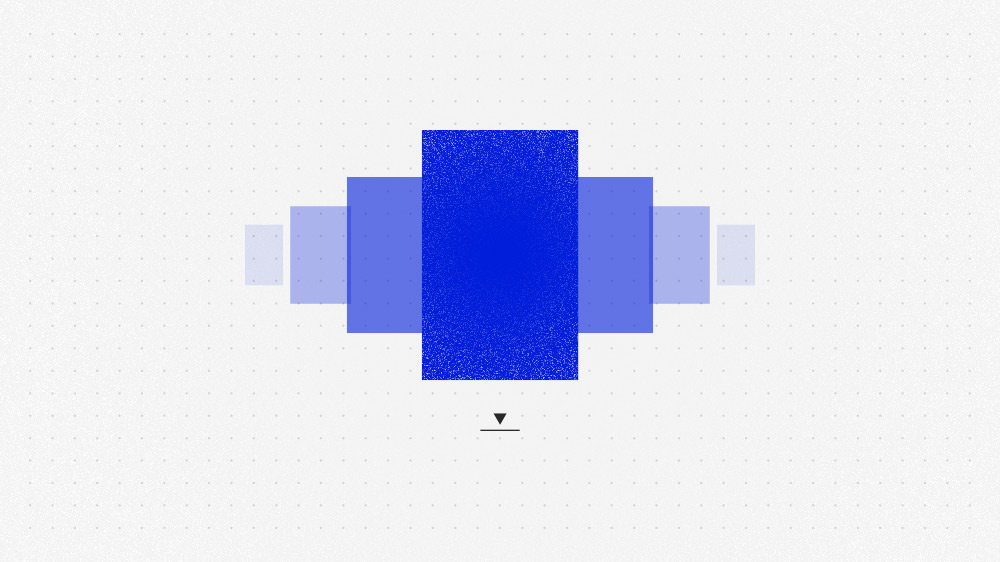 Design Files import.
Quickly identify differences between your site design and the current conditions.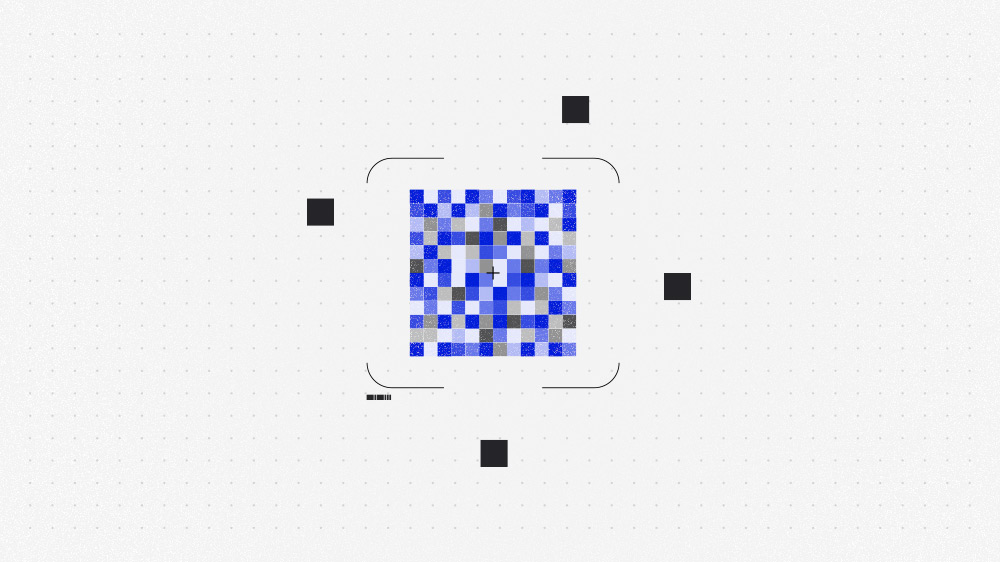 Powerful analytics.
Use our AI powered analytics for automated stockpile detection, change detection, inventory management, and BIM analysis.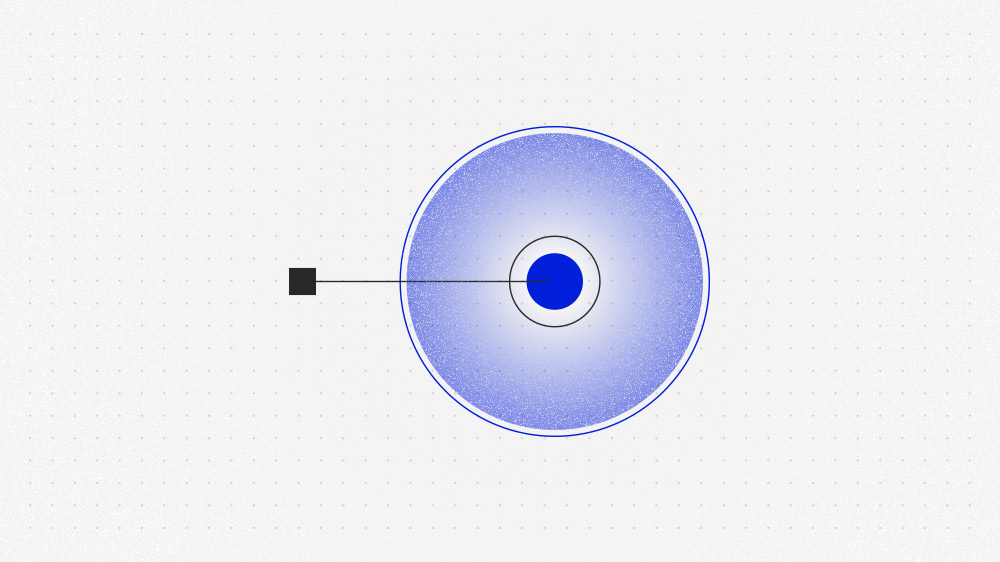 Data Transformation Tools.
Apply a specific set rule to a dataset to change its properties: Point cloud to mesh, mesh to point cloud, point cloud, dxf to tif, point cloud to DSM or DTM, or point cloud compare.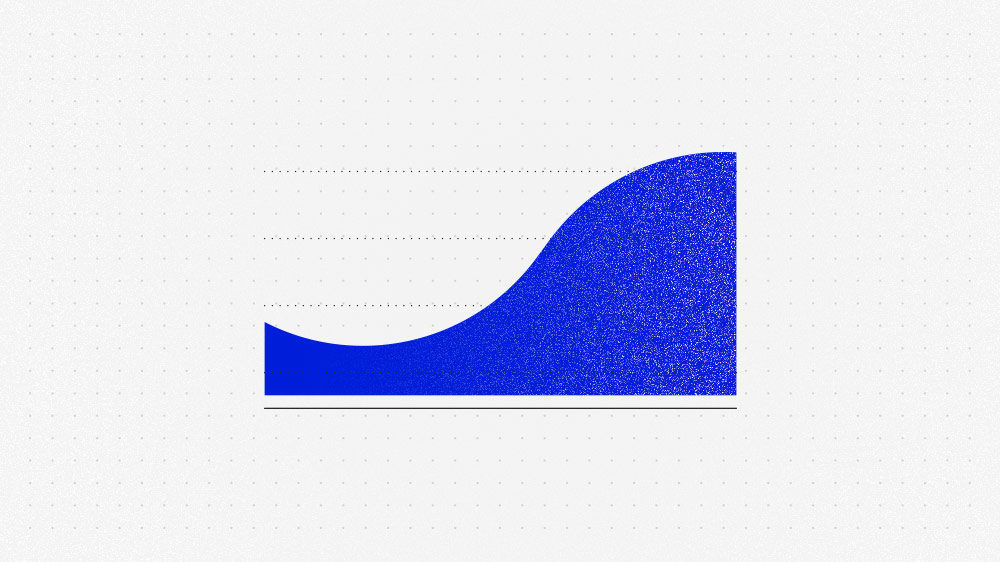 Productivity assessment.
Alteia Worksite Management provides accurate aggregate production monitoring and powerful reporting with features such as bulk materials management. With this feature, you assign materials to stockpiles whose volumes are then calculated within the application. This level of materials management enables you to display total inventory within a site and import materials with their bulk density or singularly.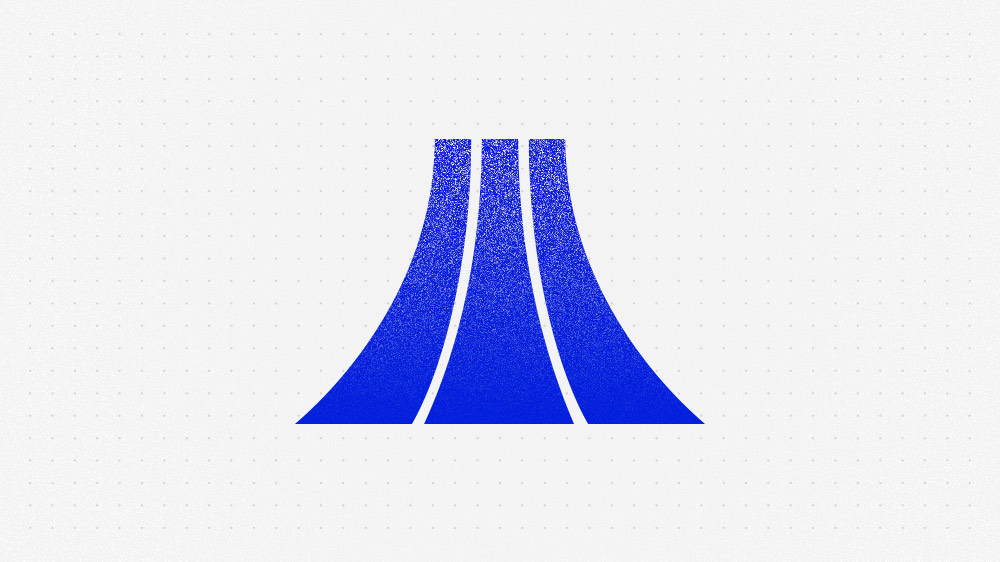 High level of parameterization.
The Alteia application can be configured to your specific needs. Examples of these adjustments are:
Defining roles and authorizations
Creating users and assigning roles
Defining processes and adapting workflows
Configuring interfaces and styles
Defining warnings and notifications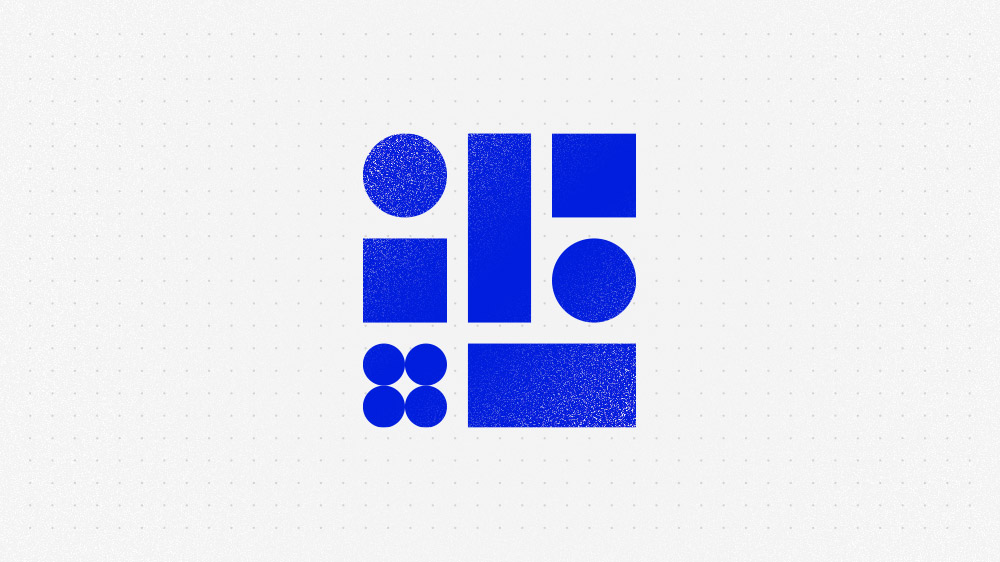 No programming required.
No need for a data scientist or expensive custom programming.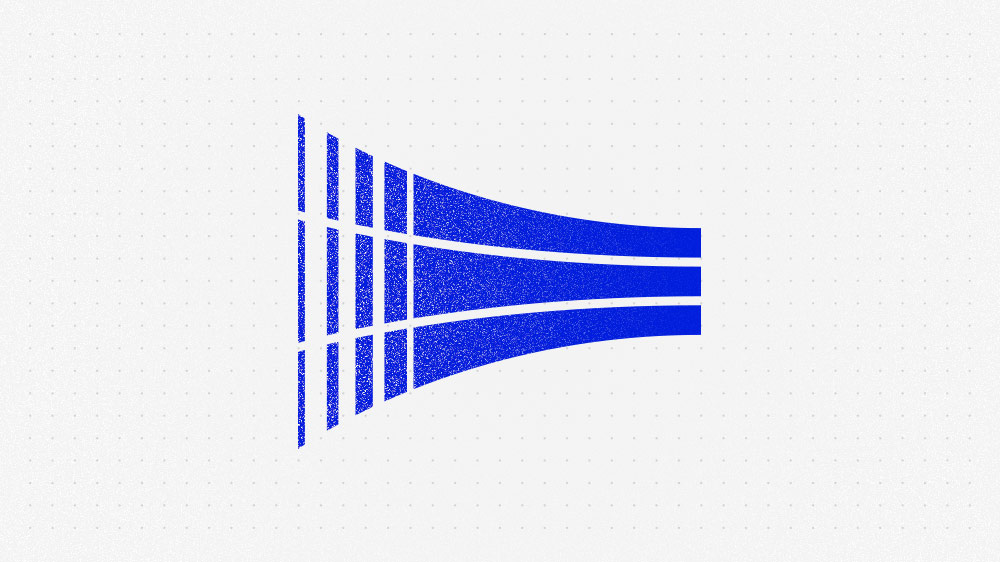 Quick data turnaround.
Your surveys and analytics are processed, QA'd, and ready to view within hours.
Import and Export formats
Import
Export
Up to 10 seats
APIs for output integration only
Pay per use for photogrammetry
Pay per use for analytics run
Online community and training
Level 1 analytics integration
Custom application development
Access to SDK and APIs
Dedicated account management
Premium support
How to unlock these features ?