Protealis chooses Alteia as their technology partner for digital phenotyping enablement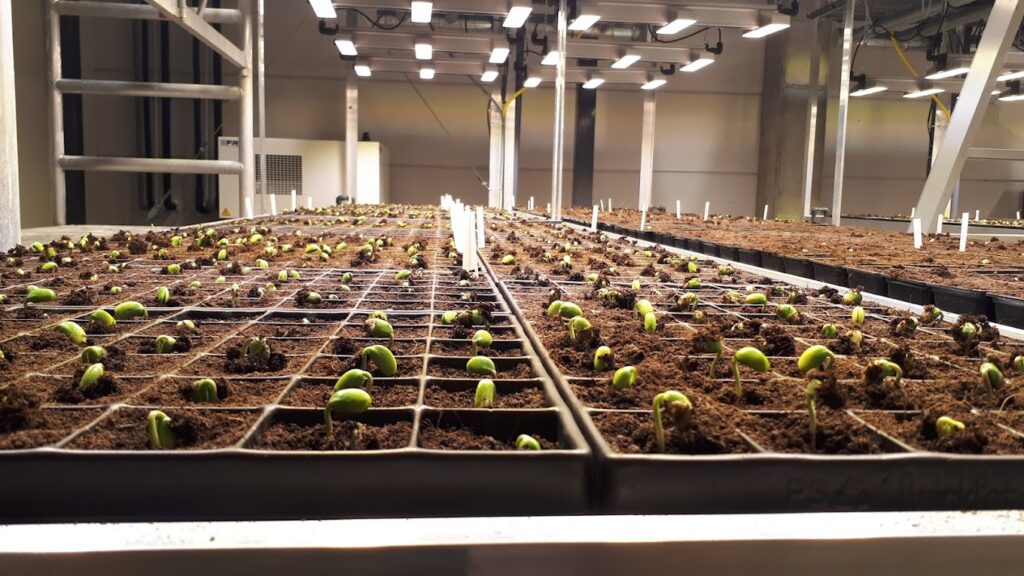 Seed companies around the world are deploying image-based solutions to collect data at the plant level and unlock the phenotyping bottleneck with aerial imagery.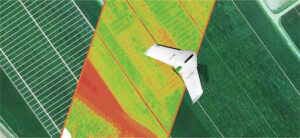 Drone acquisition over a field  using a multispectral sensor (delair UX-11 Ag)
Recent advancement in sensor accuracy and AI made it possible to replace laborious in-field measurements and get access to more information with immediate and precise data analysis in the cloud, resulting in the acceleration of the R&D process. 
Within minutes, it is now possible to process aerial imagery and extract the characteristics of a field comprised of thousands of microplots.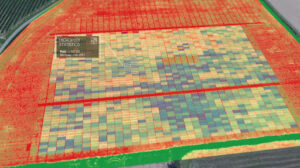 Rendering of aerial image processing and index map visualization 
However, collecting and processing field-based plant phenotypic data in a reproducible manner still represents a big challenge. It can be costly and most solutions still require a lot of manual work to adjust the data processing parameters and compute the results in a consistent way. Also, most agronomists have little experience in aerial imagery processing or data management, which can create some bottlenecks when implementing such a solution. 
With that in mind, Protealis started investigating the available solutions on the market for drone-based digital phenotyping. They were looking for a complete, cloud-based, integrated and easy-to-use workflow to extract and process data, and aggregate results at a microplot level.
This complete workflow would include: 
Plan data collection campaigns over experimental fields and set up the processing rules for a specific area that can be reapplied automatically over time. 

Build a digital twin of that experimental field, by extracting the microplot boundaries from the images leveraging AI techniques.

Assess and validate the trial.

Extract key traits phenotyping thanks to aerial imagery analytics.

Link the extracted traits at microplot level in an automated way.

Repeat the operation seamlessly over time and measure trends.

Create reports at the field or microplot level, and compare easily results between microplots.
Protealis selected Alteia after a rigorous evaluation process. The Alteia software environment provides the best solution for a fast, agile and cost-efficient implementation into their existing workflow. 
After a quick onboarding, the team was capable of handling the data upload, data processing and were able to extract relevant information for decision making. 
Protealis is looking to extract several traits from aerial imagery, including physical characteristics.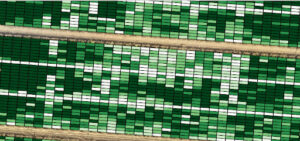 Stay green capacity: in dark green, the microplots of high stay-green capacity. In white, the microplots that are already yellowing.
In their roadmap, Protealis plans to leverage Alteia APIs and SDK to start pushing their own applications into the Alteia cloud environment, and build more specific workflows tailored to their needs that will be connected to their data management software.
"We have a company philosophy to evaluate and implement new technologies quickly and build pipelines that can easily be transferred from data scientists to end users, are easily scalable and can be seamlessly integrated with other solutions. Alteia enabled us to do exactly that." said Benjamin Laga – Protealis CEO. 
"At Protealis, we are constantly looking to provide our team with the best systems and tools, enabling them to realize their own potential while making sure we deliver according to our breeding targets. The adoption of the Alteia environment across Protealis has been very successful, and enabled us to make our first steps towards the digitization of our operations. It has the potential to create even greater value by implementing additional workflows thanks to the flexibility of the application.`